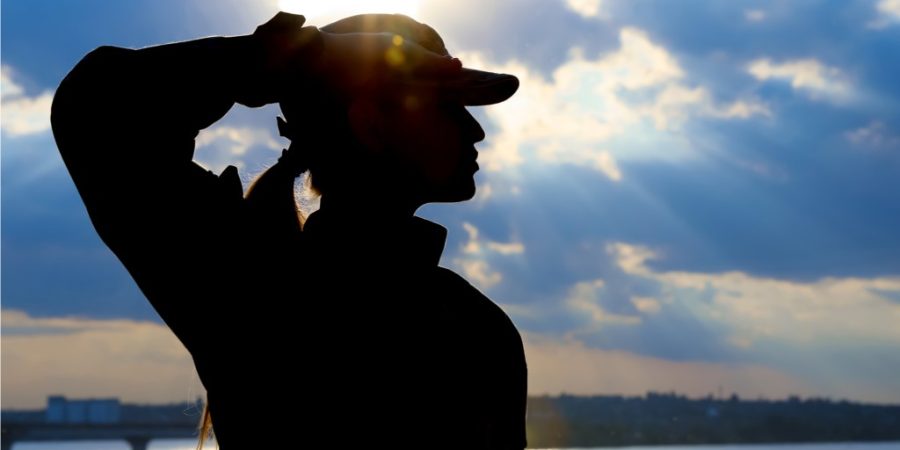 Women in the United States military often report fighting two wars. First, they experience the stress, trauma, and self-sacrifice that applies to all soldiers. Second, they fight the battle of belonging and achieving in a male-dominated institution. This can culminate in several female veterans' issues, which often lead them to turn to substance use as a method of coping. But there is hope–anyone can recover from the mental health challenges brought on by military life, and the veteran-led team at Heroes' Mile is here to help.
Common Female Veterans' Issues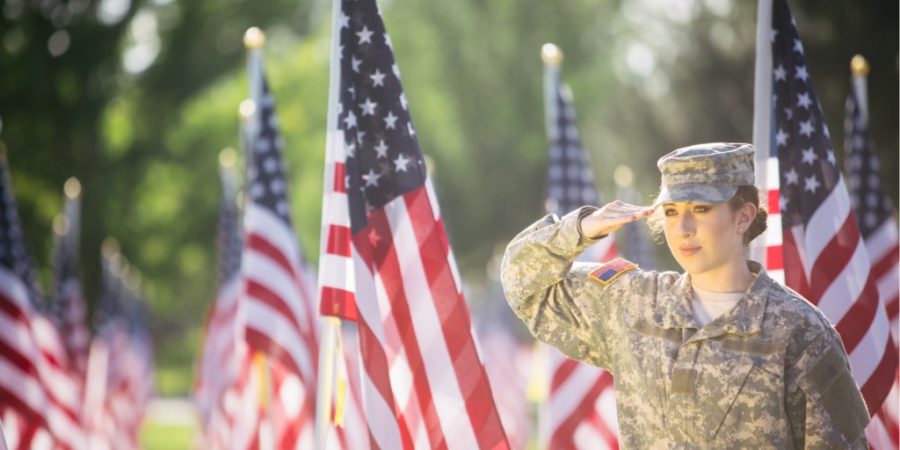 Female veterans' issues are important to recognize because they add more stress to the already hectic nature of military service. Women in the military experience all the harmful effects that men do, but with additional mental health challenges loaded onto them simply because of their gender. Common female veterans' issues include:
Military Sexual Trauma
Military sexual trauma statistics are tragically high for female veterans. Military sexual trauma is reported by between 20 and 40% of female veterans and often has long-term consequences. Women who experienced military sexual trauma are more likely to develop depression, substance use disorders, and medical conditions than those without military sexual trauma, making the case for treating female veterans' issues clear.
Sexual Harassment
In addition, many service members face the challenge of sexual harassment in the military. For example, this could come from fellow soldiers or commanding officers. Instances of sexual harassment include:
Sexist jokes
Crude remarks
Being put down because of your gender
Expectations that you must "prove yourself"
Unwanted sexual attention
Sexual coercion
In fact, in a 2010 study, 21% of military women reported being sexually harassed in the last year. This behavior can be a constant source of frustration, as service members are expected to brush it off and fall in line. Unfortunately, however, it can result in chronic stress, anxiety, and even depression.
Isolation
Upon returning home, many female veterans are left feeling listless and out of place. When they return to civilian life, the demands of service and the methods used to cope with working in a male-dominated environment can leave them feeling estranged from their family, friends, and community. Due to this, many attempt to compartmentalize their military service away from their civilian life, and leave their emotions and frustrations buried.
Female Veterans' Mental Health Issues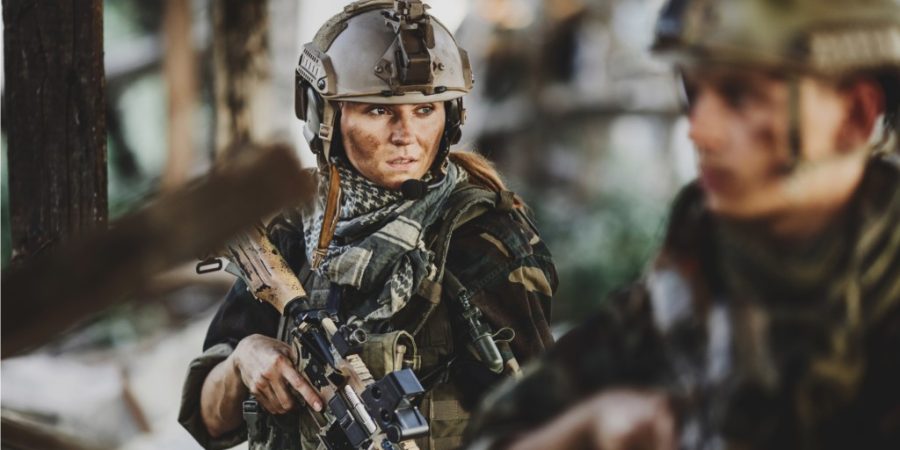 Sadly, these specific female veterans' issues often result in long-lasting physical and mental health difficulties. This includes:
Post-traumatic stress disorder
Depression
Chronic pain
Anxiety
Sleep difficulties
Unfortunately, these conditions are common issues for veterans, and substance abuse as a form of self-medication is often the result. In this way, many will turn to drugs or alcohol to cope with their mental health challenges, only to find themselves addicted and see their problems worsen.
Self-Medication
Using substances to cope with physical and mental health challenges is known as the self-medication hypothesis. Naturally, people struggling with the effects of depression, PTSD, or chronic pain may find some relief by using substances, but this is typically short-lived. And as a result, self-medication can quickly lead to addiction, and female veterans can find themselves again facing two battles to overcome.
Alarmingly, the proportion of veterans who will turn to substance use to manage the mental health issues from their military services is astoundingly high. For example, of people with anxiety or depression disorders, 23% will turn to substances to cope. Sadly, PTSD is even worse, with almost half of all people with this diagnosis developing a substance use disorder as a form of coping with their trauma.
Treating the Mental Health Needs of Female Veterans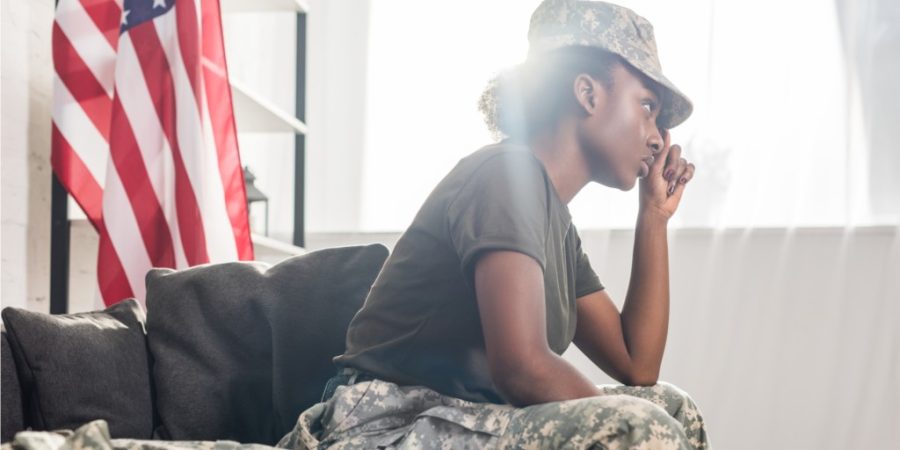 Treating female veterans' issues takes three key components:
High-quality, evidence-based care
A treatment team that understands the needs and challenges of female veterans
Consistent support throughout the recovery process
As a result, Heroes' Mile offers the following services to meet each of these three goals:
Veteran Focused Addiction Treatment
Heroes' mile is an alcohol and drug rehab for veterans, by veterans. This means we can offer traditional evidence-based approaches to addiction treatment, including:
Group therapy
Individual therapy
Family therapy
12-Step Facilitation
Relapse Prevention Programs
At the same time, we can address veterans' issues directly and openly. We only accept veteran clients, and our staff is primarily veterans as well. This allows us to focus on issues like post-traumatic stress, military sexual trauma, and the challenges of reintegrating into civilian life. Veteran-oriented services include:
Trauma-informed care
Eye movement desensitization and reprocessing therapy (EMDR)
Veteran addiction assistance programs
Job preparation and training with community partners
Peer groups that truly understand
Therapists that know your struggle
In this way, by building a community among veterans, we can help you to find recovery through common ground.
Long-Lasting Support
Treating substance use disorders and mental health challenges is never a quick fix. As such, we designed our program to help you with each stage of the recovery process. From medical detoxification to inpatient treatment, to outpatient care and beyond, we ensure that all of our residents get long-lasting support in their recovery. However, the length of your stay depends on your specific needs, but you will always have our support.
Help for Veterans with Substance Abuse at Heroes' Mile
When you're ready to address the mental health challenges that are holding you back, reach out to the team at Heroes' Mile by calling 888-838-6692. Our targeted program can help you to regain the quality of life you want, overcome substance use, and retake control over your mental health challenges. We believe that recovery is possible for everyone–and we can help to show you the way
The post Female Veterans' Issues: Harassment, Trauma, and Healing appeared first on Heroes' Mile Veterans Recovery Center.
Source
Original Author: Brenna Kelly