Did you know that alcohol use disorder affects over 14.5 million people in the United States alone. In fact, nearly one in five adults in Ohio engaged in either binge drinking or heavy drinking over the past month. Thankfully, there is reliable, professional support if you're looking for an alcohol rehab in Ohio.
Everyone's recovery is different. And the best treatment centers understand that getting the best outcome means finding unique solutions for every individual. At The Woods at Parkside, we understand the dangers of alcohol addiction and how important it is to give everyone who walks through our doors personalized and compassionate care.
The Dangers of Alcohol Addiction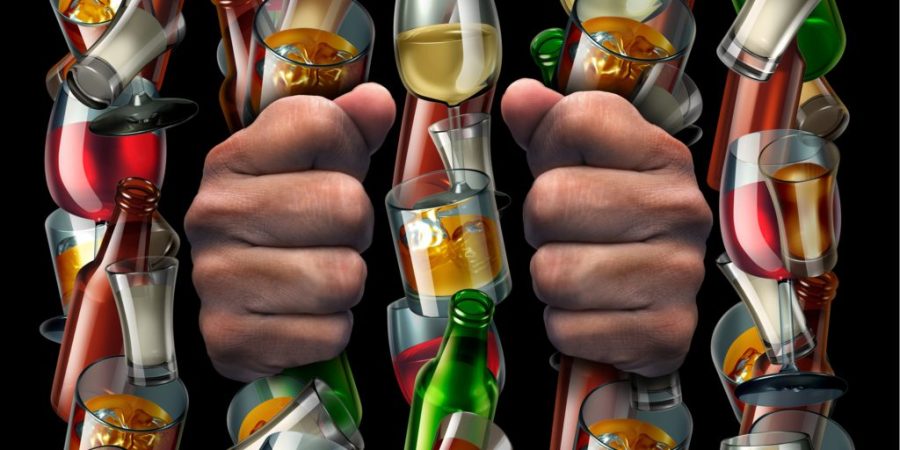 Alcohol addiction increases your risk of developing health issues, both in the short-term and long-term. For example, binge drinking can cause blackouts and alcohol poisoning. And heavy drinking affects your motor skills and judgment, which can lead to injuries, motor vehicle crashes, and a myriad of other physical and social problems in the short term.
The long-term risks of alcohol abuse can be even more concerning, however. You could develop pancreatitis and liver diseases like fatty liver and cirrhosis. There is also evidence that alcohol increases your cancer risk, including breast cancer, mouth cancer, throat cancer, liver cancer, and colon cancer. Long-term drinkers are also more likely to develop diabetes and heart disease.
Finally, drinking can have a detrimental effect on your personal life. It puts a strain on your relationship with partners, family, and friends, which can lead to isolation. And the resulting isolation can lead to even more alcohol abuse, thus creating a vicious cycle. But it's not only your personal life that alcohol can damage.
Alcohol addiction can compromise your professional life, causing you to perform poorly at work or even lose your job. Legal troubles (DUIs, assault charges) can even lower your opportunities for work in the future. For this reason, you should never let concern about losing employment stop you from seeking essential care at an alcohol rehab in Ohio.
Alcohol Addiction Treatment in Ohio
The Woods at Parkside isn't just another run-of-the-mill alcohol rehab in Ohio. We recognize that every individual's path to recovery and lifelong sobriety is unique. Nobody except for you has lived your life, and we work with you to develop a personalized treatment plan. And by providing you with a complete continuum of care, we can help you from the first day you quit drinking until you're adjusting to daily life and need only occasional support.
Our alcohol rehab in Ohio offers the following treatments:
Medically Supervised Detox
When you develop a strong physical dependence, quitting drinking cold turkey can lead to excruciating withdrawal symptoms. And trying to detox on your own can be a dangerous, even life-threatening situation. In many cases, individuals will relapse shortly after quitting just to make the withdrawals stop. But at the Woods at Parkside, our medically supervised detox program allows you to detox in the safest and most comfortable way possible.
Dual Diagnosis Treatment
Alcohol addiction and mental illness often go hand in hand. When the two occur together, it's called dual diagnosis. If you've been drinking heavily since an early age, there's a good chance you may have an undiagnosed mental health disorder.
When you have an undiagnosed or untreated mental illness, addiction recovery is a near-impossible challenge. At the Woods at Parkside, our team of addiction specialists and psychiatrists work together to diagnose and treat co-occurring disorders like alcohol addiction and mental illness.
Group Therapy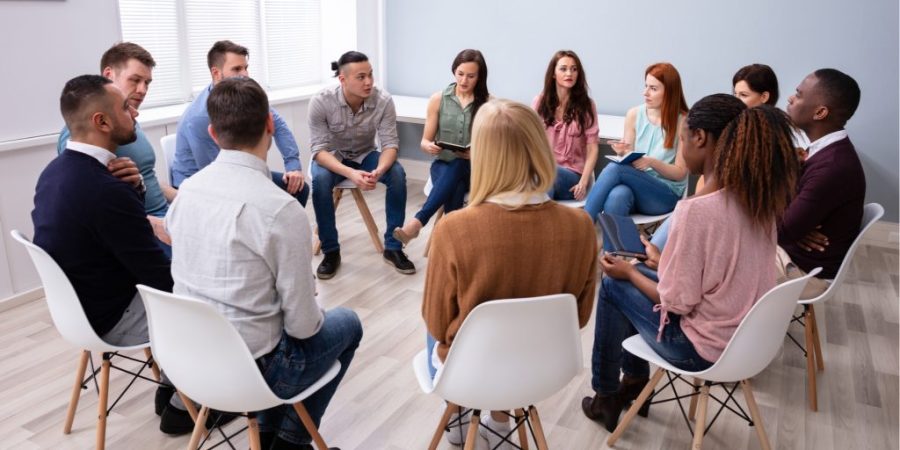 One of the hardest parts of addiction recovery is feeling isolated from people who might not understand what you're going through. In group therapy, you have the chance to share experiences and perspectives with other people on the recovery journey. A group setting gives you a valuable support network that can boost your confidence and self-esteem.
Life Skills Groups
At The Woods at Parkside, we believe the best treatment goes beyond helping you overcome alcohol addiction in the present: It's also about providing you with skills and tools that will enrich your life in the future. Our life skills groups are designed to make your post-treatment life as rewarding as possible. At our Ohio alcohol addiction treatment center, you can explore four different life skills groups:
Cooking. Food is the foundation of clean health—both physically and mentally. Learning how to cook not only gives you total control over what foods you're putting into your body, it teaches you the therapeutic nature of the cooking process. In our cooking classes, you'll learn about nutrition, food preparation, and food safety.
Laundry skills. Self-care is an important aspect of addiction recovery and mental health. Our laundry skills classes teach you real-world skills to better manage your personal hygiene and improve mental health. You'll learn color and fabric sorting, washing techniques, and organization strategies.
Budgeting. Worrying about finances is one of life's greatest stressors. Creating and following a budget can be overwhelming if you've never done it before, which can make it harder to escape alcohol. In our budgeting classes, you'll learn how to work with your current income to create a budget that lets you spend wisely, save for emergencies, and start tackling debt and loan payments.
Time management. Learning how to budget your finances is even more powerful when you learn how to budget your time. Good time management will help you balance your recovery with the rest of your personal obligations while also giving you time to explore your own personal interests. Everyone's life is different, and we work with you to create the optimal schedule for your own unique circumstances.
Music Therapy
During the course of your alcohol addiction treatment, it's normal to feel strong waves of emotion including depression and anxiety. Music has always been a healthy way to manage these feelings—whether you're playing an instrument or simply listening. At The Woods at Parkside, you have the option to let music play a central role in your recovery.
Recreational Therapy
Exercise and mental health have a strong connection. When you exercise, your brain releases serotonin and dopamine, chemicals that play a strong role in mental health and addiction recovery. Adding more movement to your daily life can help you sleep better, relieve stress and anxiety, improve your mood and memory, and even help you focus better.
The Woods at Parkside has a wide range of recreational therapy activities. Guided activities like pound exercise and yoga help you build strength and practice mindfulness regardless of how fit or athletic you are. If sports is more your thing, we have basketball, volleyball, corn hole and ping pong. Finally, you can experience fresh air and nature on a peaceful nature hike around our treatment center.
Find an Alcohol Rehab in Ohio That You Can Trust
The Woods at Parkside offers the highest standard of compassionate and evidence-based alcohol rehab in Ohio. Our team of addiction specialists, therapists, doctors, and nurses have decades of experience helping people achieve lasting recovery. If you're ready to start your treatment journey or just want to learn more about our facility, contact our admissions specialists at 614-471-2552. Or if you'd prefer, you can fill out our confidential contact form.
The post Alcohol Rehab in Ohio: Get the Best Treatment for Alcoholism appeared first on The Woods At Parkside.
Source
Original Author: The Woods at Parkside