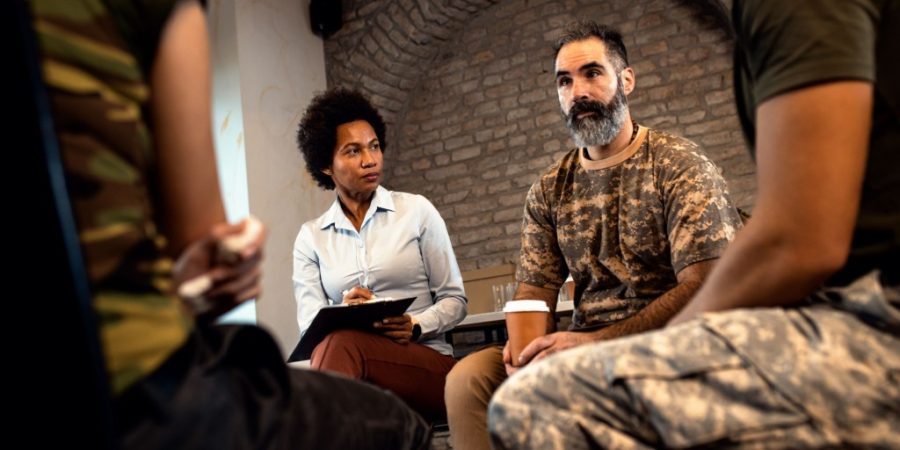 If you're considering enrolling in a veteran rehab in Florida, one of your first questions is most likely, "Does rehab work for veterans?" With all of the different options and information online, it can be difficult to figure out what the best decision is for your situation. Below you can learn more about addiction treatment for veterans and the comprehensive treatment options available at Heroes' Mile.
Prevalence of Substance Abuse Among Veterans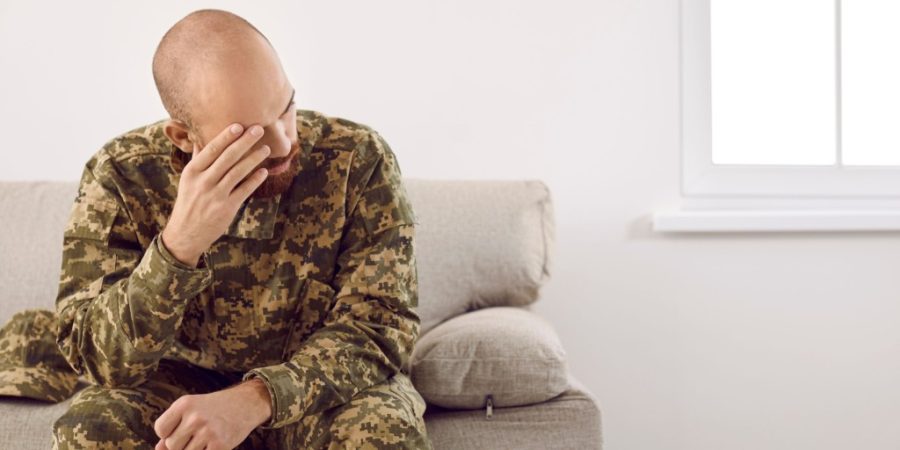 Before we can answer the question, "Does rehab work for veterans?" it's important to understand why some veterans may seek out rehab services in the first place. To begin with, substance abuse is a prevalent issue among U.S. military veterans. While alcohol and tobacco are two of the most commonly used substances, prescription medication abuse continues to be a rising concern for young veterans.
Veterans with service-connected disabilities and injuries are often treated with powerful narcotics for daily pain management. Although these medications can increase the quality of life for those experiencing severe chronic pain, regular usage also increases the risk of addiction. However, working with your doctor to maintain safe pain management can reduce your risk of substance misuse while ensuring you're receiving adequate treatment.
Substance abuse among veterans often stems from underlying mental health issues. Readjusting to civilian life after the military is not an uncommon problem for veterans of all ages. Lingering symptoms of PTSD and other mental health conditions can become more apparent as veterans transition to a new phase of life. This can lead to the development of an alcohol use disorder or opioid use disorder, among other substance use disorders, as a way to cope.
How Does Rehab Work for Veterans with Co-Occurring Disorders?
When mental health disorders such as PTSD go untreated, the risk of developing a substance use disorder increases. If you have both, you have a dual diagnosis or co-occurring disorders. This combination of a mental health disorder and a substance use disorder can be more dangerous and requires specialized treatment to overcome.
So, how does rehab work for veterans who have co-occurring disorders? For starters, attending rehab as a veteran provides you with mental health and substance use disorder treatment that will help you improve your overall wellness. In a veteran-exclusive treatment center, such as Heroes' Mile, you are surrounded by those who understand what you're going through.
Our addiction treatment for veterans provides care to service members ready to overcome the challenges caused by their addiction and mental health challenges associated with PTSD, military sexual trauma, eating disorders, and other mental health disorders. Treating addiction and military trauma is complex. Therefore, we utilize trauma-informed therapy techniques to promote lasting recovery.
Treatment Programs in Rehab
Our veteran rehab in Florida provides diverse treatment programs to suit the unique needs of every patient. Although former military personnel share many of the same experiences, not all of their mental health needs are the same. Therefore, you can choose to enroll in our intensive or more flexible programs. What type of program you choose depends on your needs.
The licensed staff at our treatment center will help you create an effective rehabilitation plan to achieve your recovery goals. This is accomplished through a mental and physical evaluation to determine abilities and needs. From here, you will either start with detox or your new rehabilitation plan.
Drug and Alcohol Detox Program
Before you can begin working on the emotional side of addiction, you need to become physically sober. This is often the first step in recovery and takes place through a drug and alcohol detox program. Here, veterans safely discontinue the use of drugs or alcohol with the help of medical supervision.
If you regularly use drugs or alcohol, especially in high doses, your body becomes dependent on them to function. Not only will you struggle to get through the day without them, but you can become incredibly sick. These withdrawal symptoms can be unpleasant and potentially life-threatening. As a result, it's important to receive medical supervision until you have completed the withdrawal process.
Once you have completed detox, it's time to work on the underlying mental health problems associated with your substance use disorder. Throughout this stage of recovery, you will learn new coping techniques, improve your communication skills, and find the support system to help you as you progress in your sobriety.
Residential Rehab for Veterans
The most immersive treatment program is the residential drug and alcohol rehab. Since it's residential, veterans remain at the center for the entire duration of their rehabilitation plan. Staying at the center full-time provides veterans with a safe and structured environment to create the necessary foundation for lifelong recovery.
Most importantly, this program follows the 12-step addiction treatment philosophy to help veterans work on the crucial skills for recovery. Simply put, the 12-step program helps individuals learn new skills and reflect on their experiences to become the best version of themselves possible at each stage of their recovery.
The length of your rehabilitation plan depends on your needs. Addiction treatment for veterans is highly individualized, so every veteran has the chance of recovery they deserve. From here, veterans can either return to independent living services or continue treatment at Heroes' Mile. Below are some of the options veterans have for continual care at our center.
Partial Hospitalization and Outpatient Programs
The next program type is the partial hospitalization program (PHP). Through this program, veterans benefit from the continuous structure as they become more independent. Veterans take part in the same treatment methods offered through the residential program but return home at the end of each day. This provides flexibility for veterans who have already completed detox and residential treatment or don't require the intensity of residential addiction treatment for veterans.
In addition to the PHP, veterans can enroll in the intensive outpatient program IOP. Similarly to the PHP, the intensive outpatient program is intended as a continuum of care following detox and residential treatment or can be an alternative for veterans who don't require detox but need full support. Our IOP helps veterans regain their independence as they transition back to their families and communities.
Does Rehab Work for Veterans?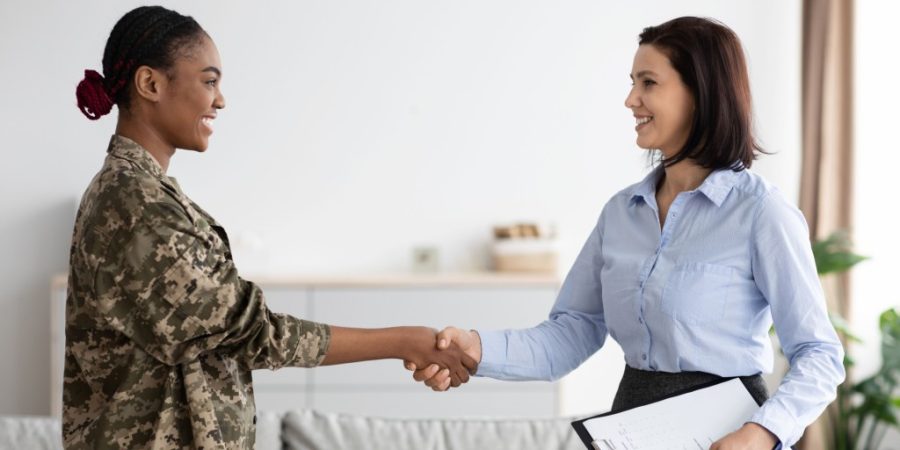 Now that you know more about how our veteran rehab in Florida works, you probably want to know how effective rehab is. Of course, you want to know if you will receive the necessary resources before you decide to dedicate your time to treatment. So, does rehab work for veterans?
The answer depends on every individual. Your recovery goals, rehabilitation plan, and definition of success will determine what a successful rehab experience looks like. Moreover, your dedication to treatment and continuous recovery will have an impact on this answer. Your needs and goals are unique, which is why it's crucial to find a program that works for you.
However, it's important to note that completing a rehab program reduces your chances of relapse. As mentioned, Heroes' Mile utilizes trauma-informed therapy styles to help veterans continue recovery once they return home. For example, some evidence-based treatment methods that provide the necessary tools for recovery include:
Our addiction treatment center provides a warm and inviting environment to help military service members heal one day at a time. The first step is often the hardest, but we're here to support you every step of the way.
We've Got Your Six at Heroes' Mile
If you need more information or you are ready to get started, reach out to us today. You can call our admissions specialists at 888-838-6692 or submit a confidential contact form online. At Heroes' Mile, we've got your six.
The post Does Rehab Work for Veterans? Your Questions Answered appeared first on Heroes' Mile Veterans Recovery Center.
Source
Original Author: Heroes' Mile