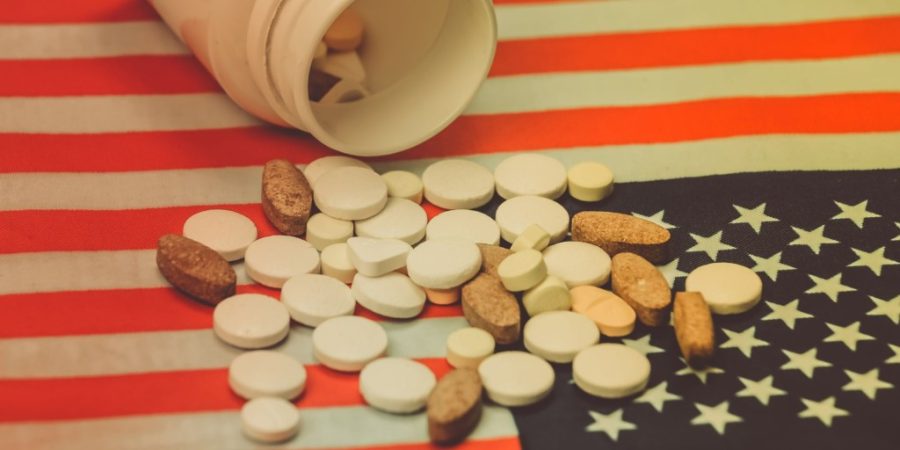 As a veteran, knowing when to get drug addiction help is an important step to overcoming substance abuse. Likewise, it helps to understand the types of drug addiction treatments available. This way, veterans can start addiction recovery with the security of knowing what to expect well in advance.
According to the National Institute on Drug Abuse, over 10 percent of the veteran population receives a diagnosis for a substance use disorder. In other words, one in 10 veterans has the potential to benefit from professional drug addiction help. Heroes' Mile is a behavioral health center that exists to provide that assistance with respect, empathy, and efficacy.
The Path to Long-Term Addiction Recovery
What does drug addiction help look like in practice? A lot of people like to feel prepared before striking out on a new chapter in their lives, especially one as important as overcoming addiction. For this reason, we at Heroes' Mile have selected five common components of the healing process.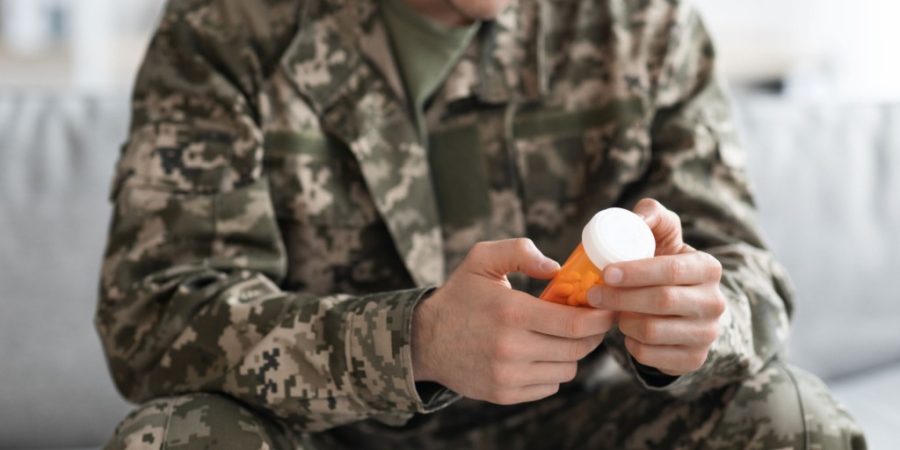 Try not to think of this list as a linear, rigid path. Everyone takes a unique route to addiction recovery, and there is no "better" or "perfect" way. Someone's experience seeking drug addiction help depends largely on their personal situation. For example, they may skip certain steps and repeat others. No matter what it takes, though, remember that recovery is always within your grasp.
1. Acknowledge the Need for Drug Addiction Help
Before someone can truly begin any type of drug addiction treatments, they must first recognize their own need for it. Perhaps it takes an external force, such as family members starting to voice their concerns. Alternatively, maybe someone succeeds in identifying the detrimental effects addiction has on their physical and mental health.
In either case, to seek drug addiction help and recover from substance abuse, the person struggling with addiction must accept that the problem exists. By reading this far, chances are high that you have found yourself at this step. So, what can you expect to come next?
2. Attend a Medical Drug Detox
The first tangible step toward getting drug addiction help often involves detoxification, or detox. Detox involves the body's natural process of removing toxins, which, in this case, refers to those left by drugs.
Unfortunately, undergoing detox typically means dealing with unpleasant withdrawal symptoms as well. Once someone has taken drugs long enough to develop an addiction, their body is often physically reliant on them. Therefore, when they stop taking the drugs, the body cannot function properly. It takes it time to re-learn how to function on its own, hence the triggering of withdrawal symptoms.
To make it easier to cope with unpleasant symptoms like sweating, dizziness, and nausea, Heroes' Mile offers a medical detox program for veterans. This approach helps individuals detox from alcohol or drugs by pairing them with a team of licensed doctors, nurses, and addiction experts. With 24/7 monitoring and support, the discomforts associated with detox can be successfully minimized. Moreover, the first step to getting drug addiction help can pass as smoothly as possible.
Sometimes, however, detoxing from drugs can carry the risk of more dangerous symptoms like seizures or psychosis. Medical detox dramatically decreases the threats posed by these symptoms as well. Due to the presence of a trained team, any sign of a threat to a patient's health is dealt with swiftly and effectively.
3. Enroll in a Residential Rehab Program
Once someone has cleansed their body of the toxins from drugs, they can tackle the next stage of getting drug addiction help. For many individuals, especially those with more severe addictions, this means enrolling in a residential rehab program.
Also known as inpatient treatment, residential rehab provides the most intensive level of care for individuals battling addiction. They live on-site throughout its duration and spend each structured day partaking in enriching therapeutic activities.
The drug addiction treatment programs at Heroes' Mile utilize numerous evidence-based treatment options, such as:
Nutrition education
Family therapy
Physical fitness activities
When a veteran gets drug addiction help at Heroes' Mile, they develop vital coping skills they can use to uplift every facet of their life. While this may start with confronting addiction, many skills are transferable to the fight against other conditions, like post-traumatic stress disorder (PTSD).
Even someone's handling of general life experiences, such as job interviews and maintaining healthy relationships, can improve with the skills developed during inpatient treatment.
4. Transition to Outpatient Treatment for Drug Addiction Help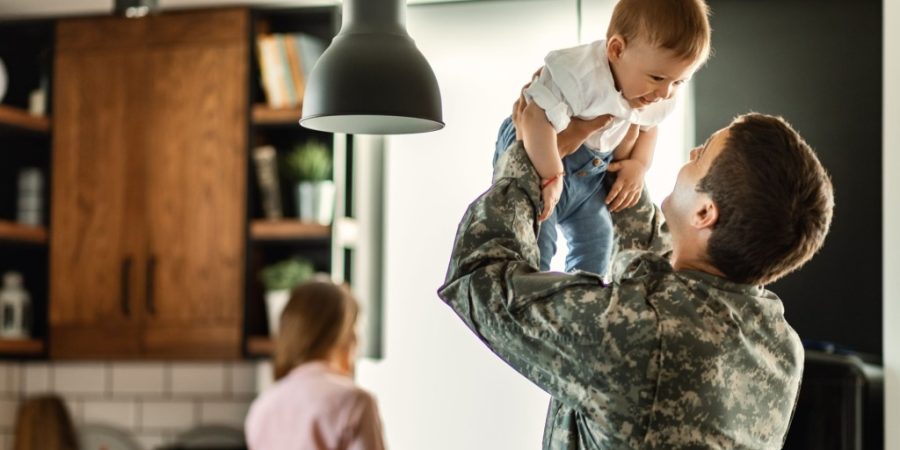 After residential rehab, patients are not expected to abruptly return to civilian life as it was before. To do so is often jarring, even for civilian patients. Understandably, such an effect is two-fold for veterans, who may simultaneously be managing additional conditions like PTSD.
To ease the transition back to daily living after getting drug addiction help, many individuals graduate to an intensive outpatient program (IOP). IOP patients no longer live on-site and spend most of their time at home. However, they still participate in important therapeutic activities by visiting the treatment facility for several hours a week.
IOPs allow individuals to re-engage with their communities while still reaping the benefits of a structured program. During this time, patients may look into employment opportunities with the help of our job training and preparation services.
At Heroes' Mile, drug addiction help encompasses more than getting someone to stop using a substance. We want to ensure our patients can achieve their goals and secure a fulfilling life. To see this mission through, we provide support for as long as possible and in as many ways as we can.
Furthermore, and perhaps most importantly for many individuals, IOPs provide much more time with their families and other loved ones. While the support groups formed during rehab can serve you for the rest of your life, there is something undeniably special about sharing your victories and celebrating with those who have been with you the longest.
5. Maintain Healthy Habits
Addiction recovery is a long-term endeavor. It does not end immediately after detox or the completion of an inpatient program. Instead, every day you stay sober is another victorious step forward in your healing journey.
The aftercare and relapse prevention planning services available at Heroes' Mile work to help individuals plan for the future. For instance, we may recommend reaching out to community-based resources and support groups to ensure your continued access to structured aid.
Ultimately, habits are developed through time and practice. As you move into the latter stages of getting drug addiction help, it is important to continue using the coping skills taught during rehabilitation. Developing these abilities will increase your odds of remaining sober and leading the life you want.
Drug Addiction Help for Veterans
If you are a veteran looking for drug addiction help, consider Heroes' Mile, the rehab center created for veterans by veterans. We treat individuals with substance use disorders and co-occurring mental illnesses. Our trauma-informed care was built from the ground up with the intention of filling the gaps left by civilian addiction centers.
Other treatment facilities often fall short when it comes to providing drug addiction help for veterans, whose unique experiences set them apart from civilians. When surrounded by people who do not share in those experiences, it becomes easy for veterans to feel isolated and alone in their battles.
However, at Heroes' Mile, veterans never have to worry about feeling alienated. All of their peers, as well as the majority of staff members, are fellow veterans who can empathize with their military experiences. As a result, patients at Heroes' Mile are able to develop deep, long-lasting bonds forged in mutual understanding.
Addiction Recovery Through Common Ground
To learn more about how Heroes' Mile provides substance abuse treatment for veterans, please contact our admissions specialists. You can reach a team member by calling 888-838-6692 or submitting a confidential contact form online.
We at Heroes' Mile look forward to providing the drug addiction help you need to achieve long-term sobriety and stability. Above all, remember that it is never too late to recover from drug or alcohol addiction. Any day could be your first day of healing – it could even happen today.
The post Drug Addiction Help for Veterans: 5 Steps to Recovery appeared first on Heroes' Mile Veterans Recovery Center.
Source
Original Author: Heroes' Mile