The novel coronavirus, also known as COVID-19, is still a danger in the United States. In fact, in the state of Ohio, the number of confirmed positive cases is rising to record highs. This leaves people with addiction struggling with a lot of urgent questions: Are rehab centers still accepting patients? And is it safe to seek addiction treatment right now?
Rest assured, treatment programs in Gahanna, OH are open and taking special precautions to keep everyone safe from the coronavirus while still offering the best possible care for alcohol and drug addiction treatment.
COVID, Addiction Treatment, and Mental Health Care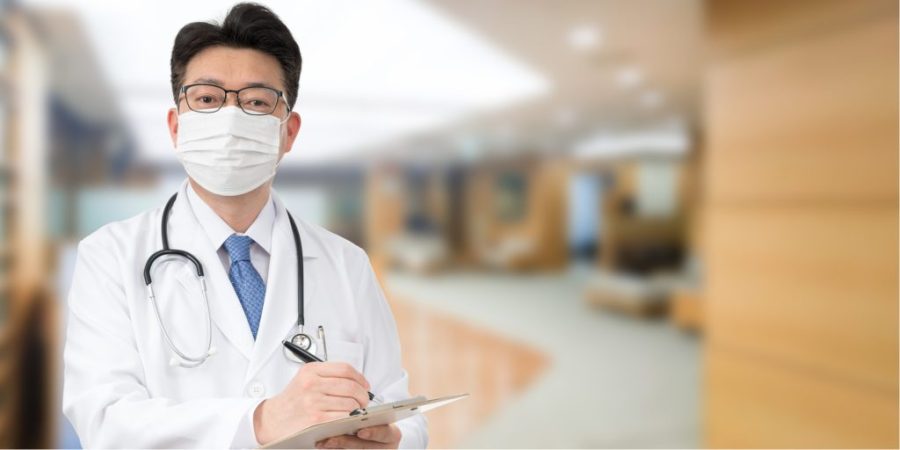 Now more than ever, people are struggling with issues relating to substance use and mental health conditions. According to the Centers for Disease Control and Prevention (CDC), the rate of mental health struggles, including addiction, substantially increased since the start of the COVID-19 pandemic. But why is this the case?
There are a lot of different factors that contribute to increased prevalence of substance abuse and mental health conditions during this pandemic. In Ohio, many people with addiction faced additional stress at the start of the COVID-19 outbreak because of the following:
Job loss
Financial strain
Lack of access to treatment or support groups
Social isolation
Fear of falling ill
Back in the spring, most of Ohio (and the world in general) shut down. Businesses closed their doors. Families weren't able to travel to visit each other. Approximately 25 percent of Americans were left without work and without pay as a result of the virus. Ultimately, COVID-19 devastated countless people in every way imaginable.
Any sudden increase in stress can trigger worsening mental health symptoms, including the urge to use drugs and alcohol. Moreover, being isolated or in quarantine because of the coronavirus makes it all the more challenging to use healthy coping strategies. Addiction recovery is a team effort. People with addiction need mental health professionals and support groups to guide them through the process of getting healthy and maintaining recovery.
So, why get addiction treatment during the COVID-19 pandemic? In truth, experts only predict that the number of cases will continue to rise throughout the United States. People with addiction cannot simply wait until the pandemic "ends" because there is no confirmed end in sight. Without addiction treatment, the symptoms of substance use disorder and other mental health conditions will become worse.
Moreover, your risk of contracting COVID-19 may actually go down by attending a drug and alcohol treatment programs. An addiction to drugs or alcohol can increase the chances COVID-19 and cause a decreased ability to fight them off. Moreover, the symptoms of addiction can become incredibly harmful for one's physical and mental health, and in some cases, can result in death. Seeking addiction treatment during COVID-19 can potentially save your life.
What Does Addiction Treatment Look Like During COVID?
This brings us to addiction treatment during the coronavirus pandemic. What can Ohio drug and alcohol treatment programs do to keep everyone safe while still offering effective services that help substance use and mental health disorders?
For those who are looking for a safe recovery center, make sure to consider the program's:
1. COVID-19 Safety Protocols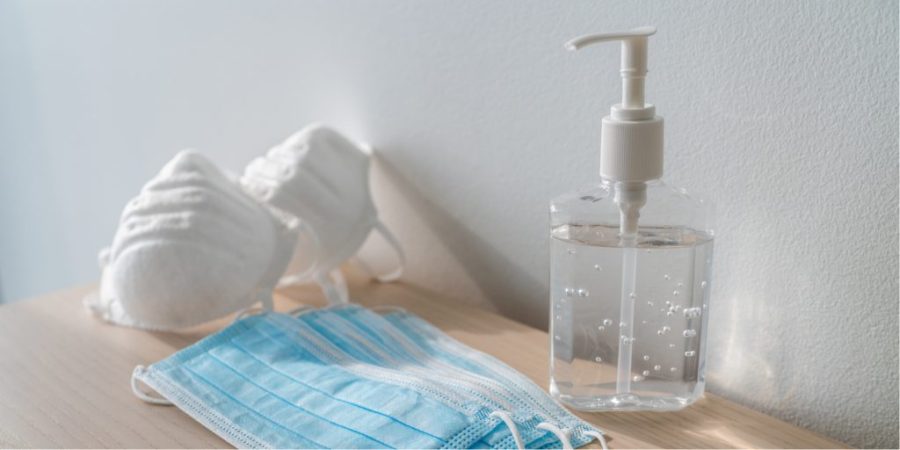 Basically, how is the program addressing the COVID-19 pandemic? Are they dedicated to keeping their patients safe? And what safety protocols have they put in place so far?
It is important that the treatment programs follow CDC guidelines for healthcare professionals in Ohio. Currently, the CDC requires that any health care providers wear personal protective equipment (PPE) and follow physical distancing guidelines.
This means that mental health professionals who are providing the addiction services, such as one-on-one counseling sessions, remain at least six feet away from patients. Physical distancing and PPE help to reduce the spread of the virus droplets from bodily fluids that lead to COVID-19.
Additionally, the safest substance abuse treatment centers in Ohio will perform daily health screenings for anybody who is coming in or out of the facility. Through these health screenings, the staff at the rehab center learn if anybody has been exposed to COVID-19, currently has symptoms, or has tested positive before they even make it through the doors. This is an extremely important precaution to protect patients, especially when they've been in residential treatment and safe from exposure.
Most importantly, all people with addiction who are considering treatment should check on the facility's cleaning protocols. Having hand washing stations, hand sanitizers, and disinfectant wipes or sprays readily available can make all the difference in the chances of the virus spreading.
2. Available Addiction Treatment Options
For some addiction treatment facilities, certain services have been suspended for the time being in an effort to protect patients from possible coronavirus exposure. However, treatment facilities in Ohio are now adjusting traditional therapeutic approaches to fit the safety standards set by the CDC and the American Society of Addiction Medicine.
For example, group therapy sessions are still very beneficial for a lot of people with addiction—especially because social isolation causes increased anxiety, depression, and addiction urges. At the same time, having a group of people sit close to one another to do activities and speak on their experiences with addiction might not be the safest option. Instead, addiction treatment during COVID-19 incorporates physical distancing as well as encouraging good hygiene practices, like wearing a mask and washing one's hands frequently.
3. Effective Treatment Options
Despite any accommodations to traditional services, treatment facilities should always offer the safest, most effective treatment options to their patients. Typically, people with an addiction to alcohol or drugs need a treatment program that matches with their current symptoms and needs. For many people, this means joining a residential treatment program.
In residential treatment, patients are able to remain safe and work on recovery in the facility for a certain period of time. This takes away the stress of the outside world and allows patients to fully focus on healing through therapeutic approaches such as:
The 12-step program
Relapse prevention
Stress management
Art therapy
Additionally, residential treatment gives the option for dual diagnosis treatment, which is necessary in cases where patients have both addiction struggles and co-occurring mental health conditions.
Other treatment options include partial hospitalization (PHP) and offsite PHP in which patients spend a majority of their day at the facility but return home at night. Similarly, intensive outpatient treatment gives patients the flexibility to work on recovery without neglecting any outside responsibilities they may have.
This is when health screenings and COVID-19 protective measures become increasingly important. It is the facility's job to keep everyone inside out of harm's way.
Where Can You Get Safe Addiction Treatment?
In Gahanna, OH, The Woods at Parkside is prepared to help all people with addiction find recovery in the safest way possible. We are taking every precaution necessary to protect our patients and mental health professionals so that we can continue offering the best care to those in need.
We believe that treatment shouldn't have to wait. If you have questions on how you can get drug and alcohol addiction treatment at The Woods at Parkside, give us a call at 614-471-2552 or fill out our confidential form today.
The post Finding Safe Addiction Treatment During COVID-19 appeared first on The Woods At Parkside.
Source
Original Author: The Woods at Parkside