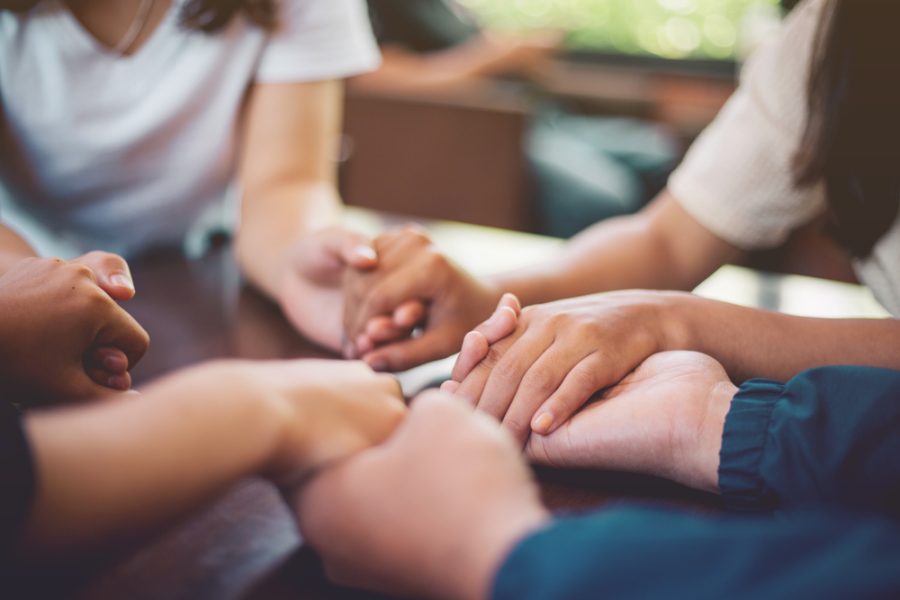 August 31st is international overdose awareness day. It is a date to remember those we've lost to overdose and to break down the stigma surrounding drug-related deaths and addiction.
Addiction, be it to alcohol, opioids, or other illicit drugs, kills thousands of Americans annually, and the harmful impacts on the loved ones and family members of addicts are staggering. Addiction is a mental health disorder that results in an overwhelming, often uncontrollable compulsion to repeatedly use drugs or alcohol regardless of known harmful or dangerous consequences.
Addictions are responsible for the dissolution of marriages, the loss of friendships, unemployment, and various adverse medical effects. Today, we raise awareness of this issue and shine a light on the hope that recovery brings.
Are you ready to start healing from addiction? Contact The Woods At Parkside to learn more about drug and alcohol addiction treatment.
An Introduction to Addiction Statistics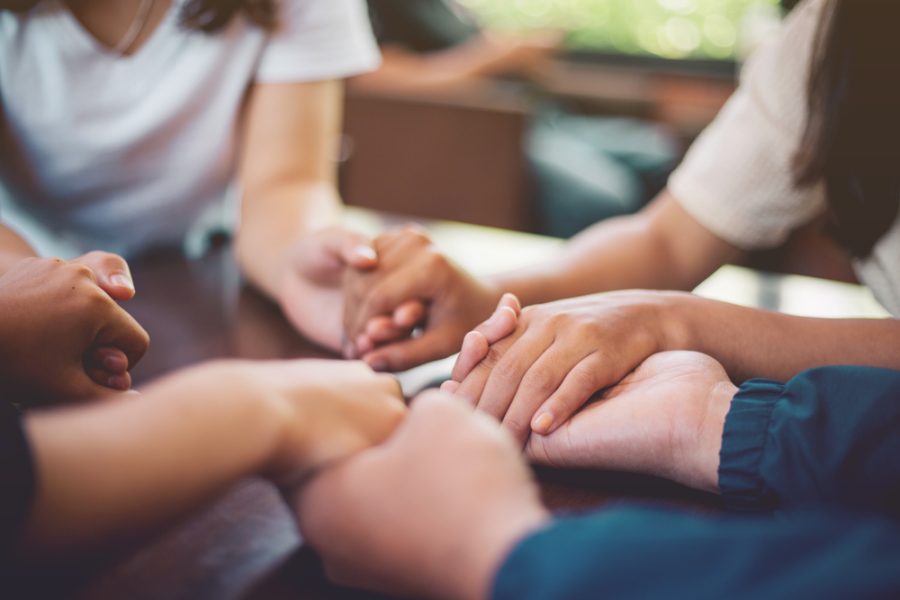 Combined smoking, alcohol, and illicit drug use kill approximately twelve million people each year worldwide. This number exceeds the deaths from all forms of reported cancer. On a global scale, alcohol and drug use are responsible for more than 350,000 deaths annually. More than 50% of those who die from drug or alcohol overdoses are younger than 50 and are likely to be male.
In the United States, the statistics are equally as disturbing. At least 21 million Americans struggle with at least one addiction disorder, yet only 10% of those will ever receive addiction treatment. In the last decade, more than half a million Americans have died from a drug overdose. More than 90% of people who have an addiction began to experiment with drugs or alcohol before the age of 18
Addiction: A Disease Without Boundaries
Before it is possible to break the stigma surrounding addiction and begin to understand the importance of addiction treatment and International Overdose Awareness Day, it is necessary to consider the pervasive nature of drug and alcohol addiction. Historically, addiction was viewed as a conscious choice made by someone who wanted to drink or use drugs. Recovery was also considered achievable by the application of want and desire.
In years pasts, when people thought of addiction, it invoked specific images of the people or demographics frequently associated with addiction. This mainly included the homeless, unemployed, African Americans, uneducated, and males. Although categorizing addiction in this way is dangerous and misguided, it is a stigma that remains. Examining research studies on the effects of addiction across the nation clearly shows addiction is a disease that affects millions of people from all demographics.
Approximately six million young adults aged 18-25 had a substance abuse disorder in 2017. This equals nearly 15% of the population for this age group, or about one out of every seven people.
In 2017, approximately 9.5% of men over age twelve had a substance use disorder. During the same year, 5.2% of women of the same age group had a substance use disorder.
The highest substance abuse and dependence rates were reported among the American Indian and Alaska Native populations. Addiction among this demographic is approximately 13% for individuals ages 12 and older.
Research from 2015 indicates that of the nearly twenty-two million adults (ages eighteen to sixty-four) with a drug or alcohol use disorder, approximately 72% are gainfully employed. Of those, almost 12% were employed in the management sector, 10% of executives reported heavy alcohol use within the last month, and over 12% reported illicit drug use.
Research shows Americans with a college education who fall into the upper-income category are more likely to drink alcohol than other Americans. Seventy-eight percent of those who earn more than $75,000 annually have an alcohol use disorder compared to forty-five percent of Americans with an annual income lower than $30,000.
Overdose in America
Statistics on drug use in America are provided to the public through national surveys such as the National Survey on Drug Use and Health and the Centers for Disease Control and Prevention.
Alcohol, smoking, and illicit drug use lead to thousands of deaths yearly. In 2019, almost 71,000 people died from a drug-related overdose in America. Of those, nearly 50,000 were the result of an opioid-related overdose. Over the last decade, more than 500,000 Americans over age 12 have died from a drug overdose.
The cost of drug abuse extends beyond the loss of life attributed to overdoes. Drug abuse statistics also show the economic cost of drug and alcohol use disorders is substantial. Recent data shows that drug abuse and alcohol addiction cost the United States economy approximately $740 billion annually.4 To put that into context, the cost of Airforce 1 is roughly $5.2 billion.
What Can Be Done to Reduce Addiction Stigma?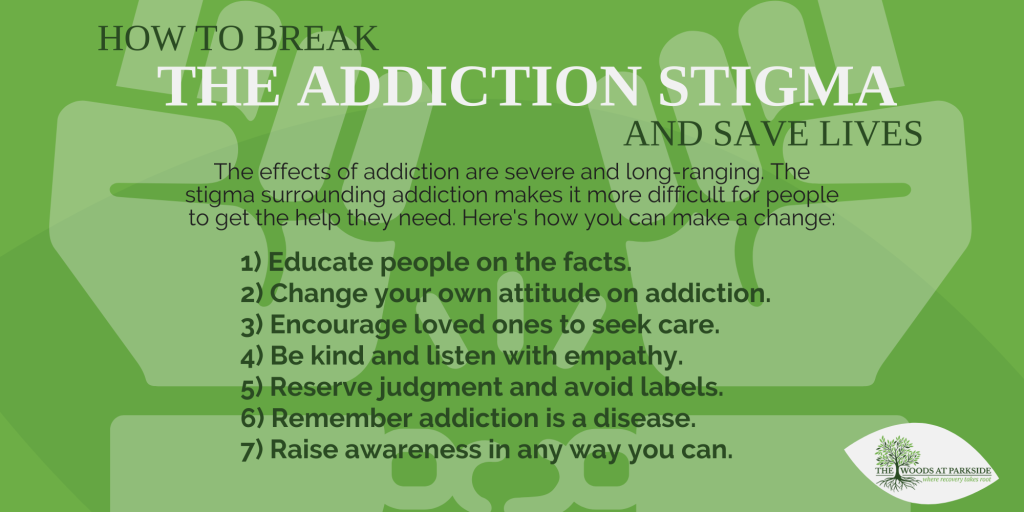 With International Overdose Awareness Day just around the corner, we pause to consider the above addiction and overdose statistics. Unfortunately, the barriers to treatment and ongoing stigma that lead millions to forego treatment remain a complication nationwide. Reducing the number of lives lost to overdose each year requires conquering stigma and barriers. So what can be done to help get more people into the life-saving addiction treatment programs they need to get well?
While education proves to be one of the most effective ways to help reduce stigma, there are other methods as well, some of which require only a small shift in attitude. For example, offer compassionate support or encouragement to someone you know is struggling with an addiction disorder. Please encourage them to seek medical assistance or treatment at an addiction treatment center.
Displaying kindness and listening with empathy and compassion instead of judgment or hostility to people in vulnerable situations is likely to encourage treatment-seeking behaviors. It is also essential to see the person for who they are and not the drug they use over the alcohol they drink. Remember, addiction is a disease, not a desire or a choice. Avoid using hurtful labels to describe one's current situation, as labels only serve to promote stigma.
Despite decades of growth and learning about the challenges of addiction, stigma still exists. Sadly, stigmatizing behaviors are not reserved for members of society and community groups. Some addicts seeking treatment at addiction recovery programs or participating in peer support groups report experiencing stigmatizing behaviors from medical and mental health professionals during the course of their therapy journey. These harmful behaviors can cause people needing help to actively avoid seeking treatment due to worry or fear about being treated poorly by a trusted medical professional.
It is vital to continue educating and teaching others about the disease of addiction. Only with a better understanding of the causes of addiction and the steps needed to begin healing can we begin to break down the walls of stigma and defeat barriers to addiction treatment.
At The Woods at Parkside, we are here to help. Contact a member of our team today to learn more about addiction treatment programs or services available to the family and loved ones of someone with a substance use disorder. Deciding to seek treatment is a complex and difficult process. But, with an individualized, evidence-based drug or alcohol treatment program, achieving and maintaining lasting sobriety is possible.
Is today the day you take your first steps towards lasting recovery? Contact The Woods At Parkside to learn more about drug and alcohol addiction treatment.
https://www.cdc.gov/nchs/hus/data-finder.htm
https://www.samhsa.gov/data/sites/default/files/report_1959/ShortReport-1959.html
https://www.justice.gov/usao-nv/heroin-and-opioid-awareness
https://www.airforcemag.com/new-pentagon-report-pegs-air-force-one-cost-at-52-billion/
The post International Overdose Awareness Day: Raising Awareness to Save Lives appeared first on The Woods At Parkside.
Source
Original Author: Beacon User