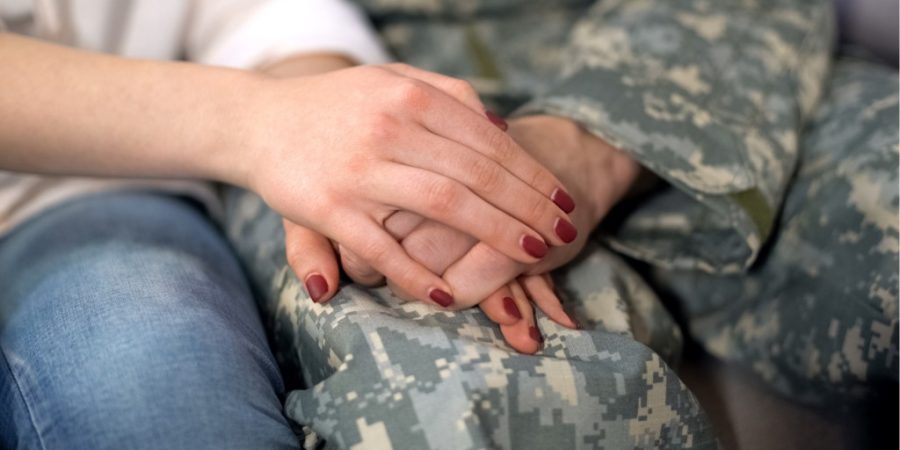 Veterans and military service members are a unique population who regularly experience more stressful scenarios than what most civilian citizens face. For many military members, years of combat training and exposure to flight or flight stressors are the norm. Due to this, there are not many other populations that can comprehend veteran sacrifices other than veterans. At Heroes' Mile, we understand the importance of the camaraderie between veterans and have structured our detox, rehab, and mental health treatment programs to center on treatment for veterans, by fellow veterans.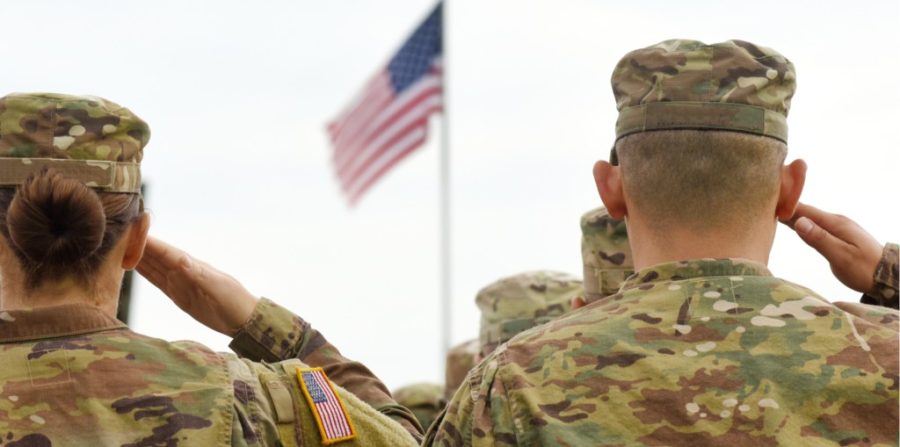 Veterans and Substance Abuse
When considering types of drugs, alcohol is the most popular substance of abuse among both military and veteran populations. In fact, both active military and veterans reported higher rates of binge drinking than the civilian population. In addition, prescription drugs like opioids for pain management and sedatives for anxiety also open the door to addiction in the veteran population.
However, illegal substance abuse is more common among veterans than active-duty members. This is due, in part, to the zero policy regulations and drug testing in the military. Unfortunately, these same rules that deter many from using drugs may also prevent others from reaching out for help. In fact, at least half of the military members interviewed reported they thought that reaching out for help would reflect negatively on their military career. In this way, many service members carry mental health conditions and substance abuse disorders with them throughout their military career and through the transition to veteran status.
Why Do Veterans Use Drugs?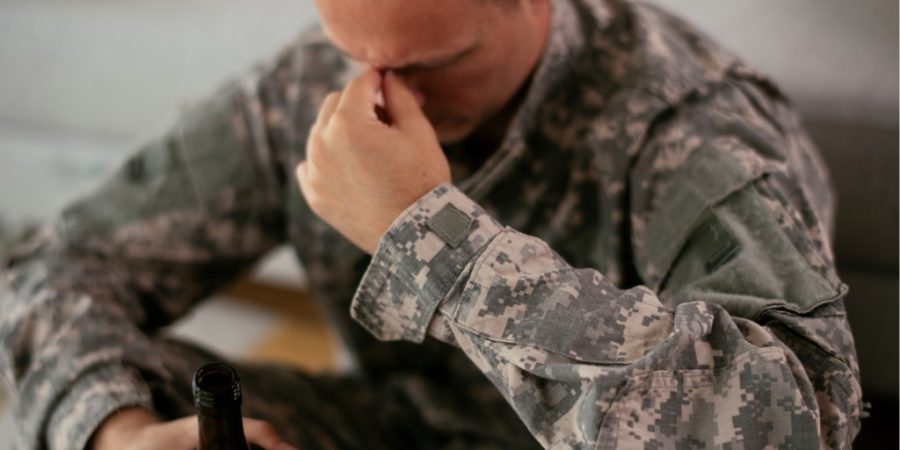 There are numerous other reasons that substance abuse is higher among veterans compared to the civilian population. For example, transitioning back to civilian living can be tremendously difficult. Because of this, it's not unusual for negative coping mechanisms to surface in an attempt to lessen mental distress. Further, military culture, exposure to trauma, and mental health disorders are additional reasons for heightened substance abuse among veterans.
Military Culture
Illicit drug use is low in active military members due to strict policies. However, the culture is still supportive of excessive alcohol use. In fact, in comparison to civilian young adults, all branches of the military reported higher rates of excessive drinking. Reasons for elevated drinking among the military include military traditions along with coping mechanisms for job-related stressors. Since alcohol is addictive and often becomes a habitual pattern, the drinking routine often continues after being discharged. When seeking treatment for alcohol addiction it is imperative that after detox, rehab is considered in order to uncover the reasons behind the pattern for drinking.
Exposure to Trauma
Going through traumatic situations is almost expected in the military. Combat training, deployment, active warfare, and internal turmoil are all significant sources of trauma among service members. For example, over half of the women in the military reported sexual harassment along with nearly 40 percent of men. These experiences contribute to lasting mental health conditions like PTSD, depression, and anxiety. In this way, excessive drinking and substance abuse become a way of dealing with extended exposure to traumatic situations.
Ongoing Mental Health Disorders
Substance abuse and mental health conditions go hand in hand even without exposure to the military. In fact, approximately 50 percent of those suffering from mental illness also struggle with addiction. For veterans specifically, unaddressed post-traumatic stress disorder is a significant contributor to substance abuse. Unfortunately, while drug and alcohol use may temporarily alleviate symptoms of mental illness, it only worsens problems in the long run.
Heroes' Mile Detox, Rehab, and Recovery Programs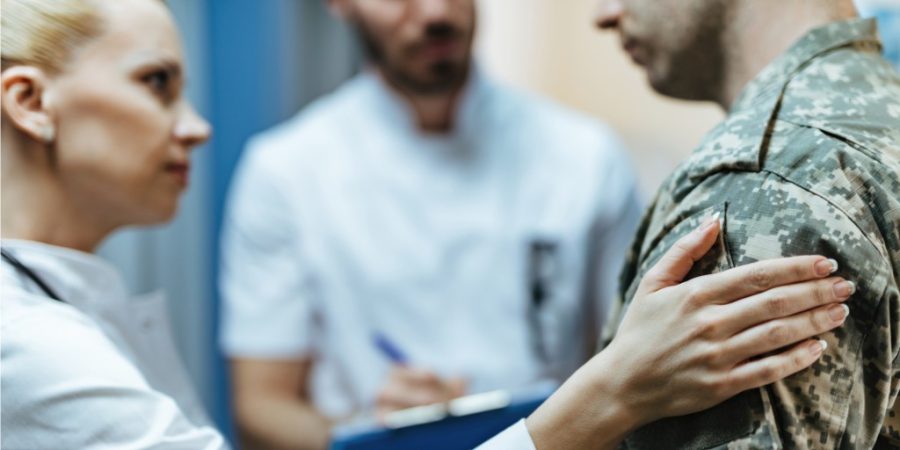 Job-related stress that veterans and military members experience are contributors to the elevated addiction rates among this group. To accommodate for this, the treatment team at Heroes' Mile in Central Florida are veterans themselves. This allows them to use their knowledge of the military culture to relate to the experiences of the individual veteran. Along with peer-to-peer relationships, Heroes' Mile provides a variety of comprehensive options to appeal to each individual's needs.
Heroes' Mile's accredited veteran detox, rehab, and recovery programs include those listed below.
Inpatient Detoxification for Veterans
Detox is the first step to recovery once an addiction has been established. In the veteran detox program at Heroes' Mile, our treatment team is able to monitor you for comfort and safety around the clock. In addition, medication is available to alleviate any symptoms of withdrawal. 
Veteran Residential Treatment
In our residential rehab program, veterans participate in a wide range of programs and activities that facilitate an understanding of how their experiences relate to addiction. Therapy can encompass many modalities, including individual counseling, group counseling, family therapy, recreational or art therapy, and cognitive behavioral therapy (among many others).
 Partial Hospitalization Program (PHP)
In the partial hospitalization program, veterans stay onsite for up to five hours a day before returning home. This allows a veteran to receive the structured support they need while still being able to fulfill other responsibilities.
Intensive Outpatient Program for Veterans
The intensive outpatient program (IOP) at Heroes' Mile is a non-residential addiction treatment program. This option is for those who have already completed detox and inpatient rehab, or for those who simply need a few hours of daily support. In IOP, patients meet for about two hours a day allowing for an otherwise independent schedule.
Detox, Rehab, and Addiction Recovery in Central Florida
At Heroes' Mile addiction treatment center in Central Florida, our veteran rehab program can help you tackle drug or alcohol use. Our approach to treating veterans is simple but significant, to provide mental health and addiction services to veterans, by veterans, so that common ground can be established upfront. Additionally, our Florida rehab provides treatment options to best serve a variety of lifestyles.
At Heroes' Mile in DeLand, Florida, we want you to know that you do not have to suffer alone in despair. Our veteran-led programs are here and dedicated to your recovery. To learn more about our veteran detox, rehab, and recovery options, call our admissions specialists at 888-838-6692 or fill out our confidential online form.
The post Veteran Addiction Assistance: Detox, Rehab, and Recovery appeared first on Heroes' Mile Veterans Recovery Center.
Source
Original Author: Heroes' Mile