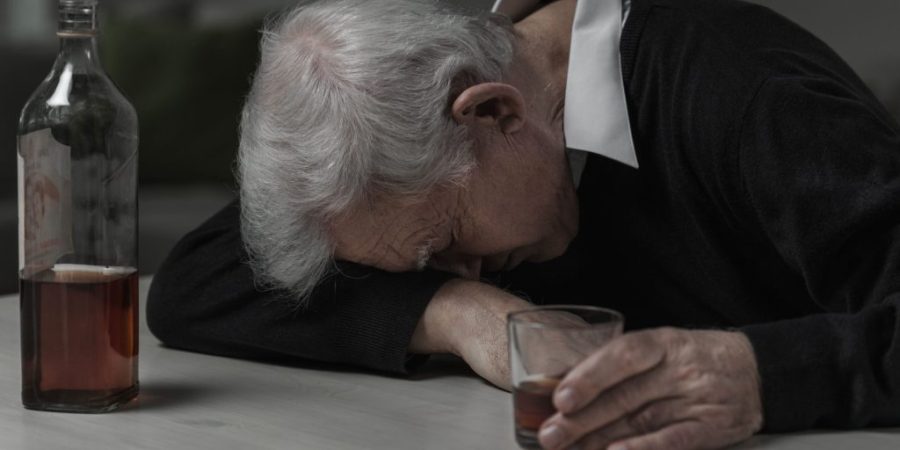 From Springbrook Hospital –
Abusing alcohol for many years can do more than damage your liver; it can be deadly. In fact, the CDC estimates that nearly 90,000 Americans die every year from alcohol. While an occasional drink is not cause for alarm, excessive drinking can harm your brain and lead to severe conditions such as alcoholic dementia or alcoholic-related dementia (ARD). But before we get into what alcoholic dementia is, it's important to understand the relationship between alcohol and the brain.
How Alcohol Affects the Brain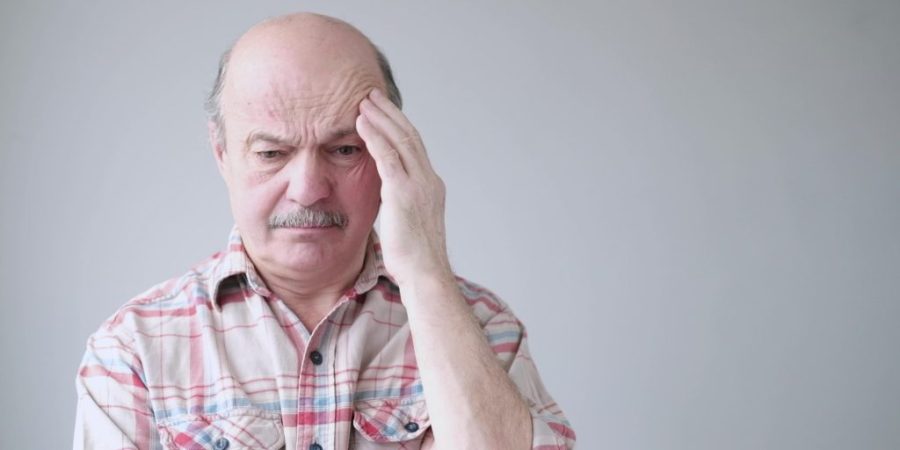 Sustained heavy drinking changes the physiology of the brain and impacts the areas that affect memory, balance, judgment, and speech. Brains contain chemical messengers (neurotransmitters) that send signals from one nerve cell to the next. And recently, studies have found a link between various neurotransmitters and alcohol addiction.
When you introduce a depressant such as alcohol into your system, it throws off the balance of chemicals your body naturally produces. Specifically, alcohol blocks the transmission of excitatory neurons called glutamate and enhances the transmission of inhibitory neurons known as GABA. Basically, alcohol is a widely legal, easy-to-acquire substance that makes people feel good quickly. And sadly, many people abuse alcohol to the point of developing an addiction or alcohol use disorder.
Over time, hard drinking can lead to memory issues such as alcoholic dementia and other side effects of alcohol abuse.
What Is Alcoholic Dementia?
Alcoholic dementia is a form of brain damage that affects individuals who drink unsafe amounts of alcohol. To stay safe, the Alcohol Research Group suggests not drinking more than the recommended seven drinks per week for a woman and 14 drinks per week for a man. This is because regularly consuming more than the advised number of alcoholic beverages can cause a variety of chronic health problems, including memory loss. In addition, alcoholic dementia can cause a person to have trouble completing everyday tasks because alcohol disrupts the brain's communication system.
Furthermore, alcoholic dementia is a type of cognitive injury caused by a lack of vitamin B1 (thiamine). Also known as Korsakoff syndrome, this is a memory illness typically brought on by chronic alcohol abuse, which is why it's colloquially referred to as alcoholic dementia. The lack of thiamine that triggers alcoholic dementia is brought on by digestive problems that come with long-term alcohol abuse.
But how can alcoholic dementia be caused by both alcohol and a vitamin deficiency? The issue is that chronic alcoholism can lead to trouble breaking down foods and receiving nutrition, including thiamine. And since this essential vitamin is responsible for fueling the creation of new neurons in the brain, many essential brain functions can be impacted by this vitamin deficiency, including memory. This is the cause of alcoholic dementia, or Korsakoff's syndrome.
Other symptoms of Korsakoff's syndrome include:
Forgetfulness
Confusion
Tremors
Coma
Vision trouble
Difficulty gathering new information
Trouble remembering new memories
Trouble recalling old memories
Korsakoff syndrome sometimes occurs along with Wernicke encephalopathy–another brain condition caused by insufficient amounts of thiamine. This life-threatening illness is characterized by the following:
Confusion
Trouble with balance
Lack of coordination
Involuntary and unusual eye movements
Furthermore, Korsakoff syndrome and Wernicke encephalopathy are both distinct stages of a condition known as Wernicke-Korsakoff syndrome (WKS). Wernicke encephalopathy is the acute phase of WKS and can lead to Korsakoff syndrome, which is irreversible. When these two disorders occur together, they make Wernicke-Korsakoff syndrome.
If you've experienced either due to excessive alcohol consumption, you can get treatment to end the cycle.
Alcohol Addiction Treatments
Clearly, continued alcohol consumption damages brain cells and can result in alcoholic dementia. So, if you are experiencing the side effects of prolonged alcohol abuse but don't know how to quit drinking, Springbrook Behavioral Hospital can help. Our center has a variety of treatment programs to help you beat your alcohol addiction.
Detoxing from Alcohol
Detoxing is one of the first steps in recovery because it eliminates all the toxins from the body. An at-home detox might sound like a good idea until you have to deal with the effects of withdrawal all alone. To add to that, the alcohol withdrawal process is extremely challenging, and many people cannot deal with the side effects. Individuals undergoing an alcohol detox will feel anxious, exhausted, and even physically ill. In addition, severe symptoms range from suicidal thoughts to hallucinations.
Furthermore, individuals who quit drinking usually experience the following:
Irritability
Confusion
Insomnia
Shakes
Sweating
Tremors
Increased heart rate
The detoxing from alcohol at Springbrook Behavioral Hospital can help you relieve those symptoms and teach you more about alcoholic dementia. In addition, our staff members are here to answer any questions you have about the medical detox program or alcoholic dementia.
The medical professionals at Springbrook Behavioral Hospital will discuss your treatment options with you and develop a plan that might include the following:
Medication to assist with withdrawal symptoms
Nutrition education to help ease your symptoms
Blood pressure and heart rate monitoring
In addition, adults who began drinking to cope with trauma, anxiety, depression, bipolar disorder, etc., can get help via our residential dual diagnosis program.
Dual Diagnosis
In addition to our medical detox program, individuals with co-occurring disorders may wish to work with our certified medical and clinical staff to treat an underlying mental health disorder through our dual diagnosis program.
Co-occurring disorders can make it particularly challenging to lower your risk of developing alcoholic dementia. With an alcohol use disorder and co-occurring mental health issue, traditional treatment can fail to provide comprehensive care that addresses addiction at its source.
But at Springbrook Behavioral Hospital, our dual diagnosis program is specifically designed to help you deal with the unique challenges you face from substance abuse and mental disorders.
Our treatment includes a wide range of services range from:
Medication management
Cognitive behavioral therapy
Group therapy
Family therapy
Our evidence-based treatment methods improve your chances of staying sober long after you leave our doors. The staff at Springbrook Behavioral Hospital is here to help guide you through our available treatment programs..
Springbrook Behavioral Hospital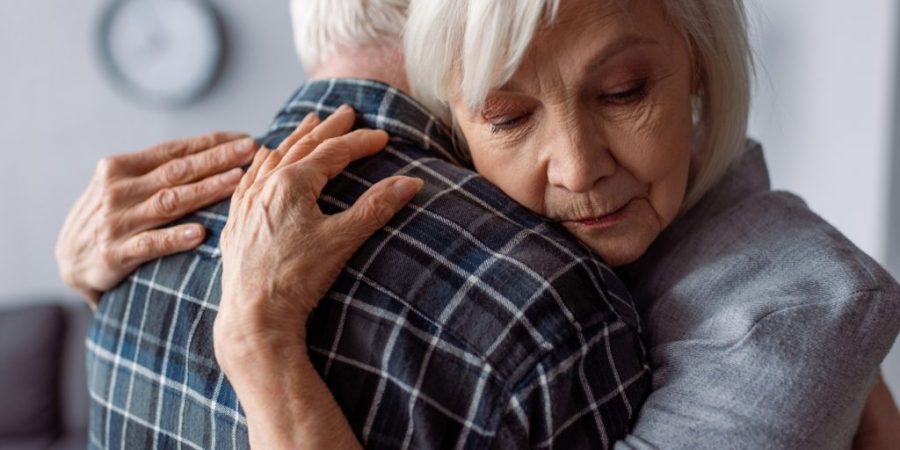 At Springbrook Behavioral Hospital, we can help you overcome your addiction to alcohol before it leads to alcoholic dementia. From the beginning stages of alcohol withdrawal, our qualified medical doctors and therapists are there for you. Our Florida-based facility has everything you need to help you live a drug- and alcohol-free life.
You can overcome your addiction to alcohol with the help of our compassionate team members. So, please don't wait until it's too late and you develop alcoholic dementia. Instead, talk to a professional at Springbrook Behavioral Hospital by calling 352-600-3288 or filling out a confidential inquiry form online.
The post Alcoholic Dementia: What You Need to Know appeared first on Springbrook Hospital.
Source
Original Author: Springbook Hospital