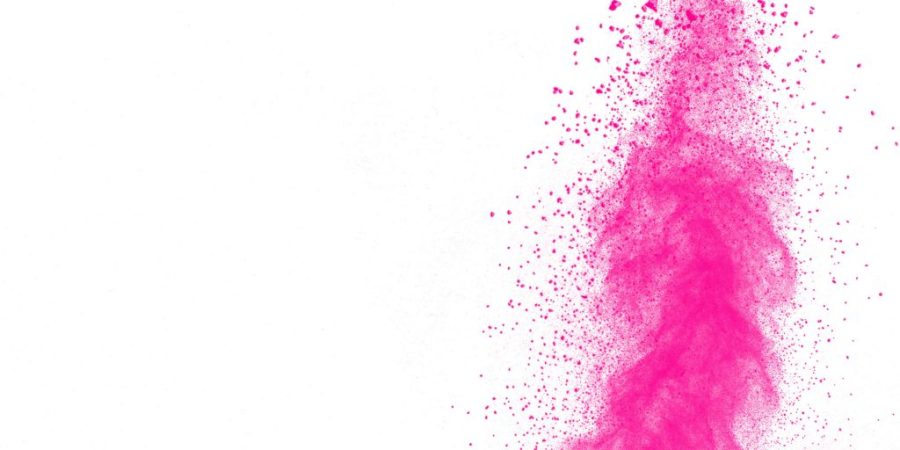 From Springbrook Hospital –
Pink cocaine has been popular in South America for many years, but it's it's quickly starting to make its way to other countries. Thanks to its colorful appearance and party-enhancing effects, Colombian cartels advertise it as a designer drug. Naturally, this type of labeling drives up the price and the desirability. But what is pink cocaine, and is it dangerous?
The History of Pink Cocaine
Despite its name, pink cocaine is not cocaine. Rather, it is a synthetic phenylethylamine 2C-B consisting of pink food coloring, strawberry flavoring, ketamine, caffeine, MDMA, and sometimes (rarely) cocaine.
The history of the drug dates back to the 1970s when renowned organic chemist Alexander Shulgin developed it in a lab. Shulgin was a scientist who specialized in designing and testing the effects of psychedelic drugs. And during his time at Harvard, Shulgin was most famously recognized for developing methylenedioxymethamphetamine, more commonly known as MDMA or ecstasy.
The reason for inventing 2C-B was to treat erectile dysfunction and boost libido. Until the mid-1990s, Phenylethylamine 2C-B was sold under the name Performax or Erox. However, in 1995 the United States Drug Enforcement Agency reclassified it as a Schedule I Controlled substance. Afterward, the drug was taken off the market because it had no acceptable form of medical use.
Pink Cocaine's Rise to Popularity
Despite being invented in the 1970s, pink cocaine's popularity has been steadily rising in Colombia since the mid-2000s. To stand out from the competition, young drug runners add pink food coloring and strawberry flavoring to their product to make it more marketable. In addition, dealers advertise pink cocaine as an exclusive drug designed for Colombia's booming dance and sex clubs.
However, a recent report from the United Nations showed that pink cocaine is making its way overseas. Earlier this year, this substance was discovered by drug enforcement services and local police officers in Spain, Austria, Switzerland, and the United Kingdom. And in August, The Loop—an award-winning drug checking charity in the U.K.— found the rosy powder at the Lost Village festival.
The charity then sent out a public service announcement via a Twitter message. The notice warned festival-goers about the misrepresented drug.
So, if it's not cocaine, what is it?
Cocaine and Pink Cocaine Differences
The dangers of this blush-colored powder come from not knowing precisely what you're getting. As mentioned previously, pink cocaine is a misnomer; it's not actually cocaine. Cocaine is a stimulant similar to amphetamine, methamphetamine, and MDMA. When an individual takes cocaine, it disrupts the balance of dopamine their body naturally produces.
Dopamine acts as a chemical messenger that moves signals from one neuron to the next. When a person has sex, eats ice cream, wins a challenge, smells something delicious, etc., the chemical dopamine is released in the brain and is responsible for those feelings of intense enjoyment. Put simply, dopamine facilitates feelings of pleasure in the human body.
As a drug, cocaine binds to dopamine transporters and prevents them from leaving the synapse. This causes dopamine to amass in the neuronal junction and is what causes the high or rush that immediately follows snorting the drug.
Cocaine can make a person feel:
Cheerful
Excited
Alert
Confident
Chatty
On the other hand, pink cocaine or 2C-B is a synthetic psychedelic drug with effects that closely resemble Ecstasy or MDMA. However, unlike cocaine, pink cocaine (sometimes called tusi) primarily affects serotonin and norepinephrine levels rather than dopamine levels. So, instead of attaching to dopamine receptors in the synapse, drugs like pink cocaine bind to serotonin receptors.
As a neurotransmitter, serotonin regulates pain, sleep, appetite, mood, and other behaviors. The unnatural accumulation of serotonin by drugs is what causes the mood-elevating effects many people feel.
Psychedelic drugs like pink cocaine make people experience:
Euphoria
Hallucinations
Sleeplessness
Dizziness
Strong feelings of affection
Because of its hallucinogenic effects and cheap production, 2C-B is rapidly becoming one of the most popular drugs in Colombia, Venezuela, Uruguay, Argentina, and Chile. But buyer beware: People rarely know what other drugs or toxic substances are mixed in with this pretty and powerful substance.
The Dangers of Pink Cocaine
Pink cocaine is often made up of more than just 2C-B. Dealers tend to add different drugs to the finely crushed powder, such as fentanyl. As a result, small amounts can be fatal depending on what substances were used.
In 2022, a report from the CDC estimates that over 100,000 people in the U.S. died from a drug overdose in a 12-month period. In many of these cases, individuals were unaware they were ingesting high quantities of a deadly toxin. Unfortunately, it only takes two milligrams of fentanyl for a dose to be fatal.
Furthermore, people using pink cocaine for recreational purposes might experience harmful mental and physical effects. Therefore, if someone you know has an addiction to pink cocaine or any other psychedelic, you should encourage them to seek treatment as soon as possible.
Drug and Alcohol Rehab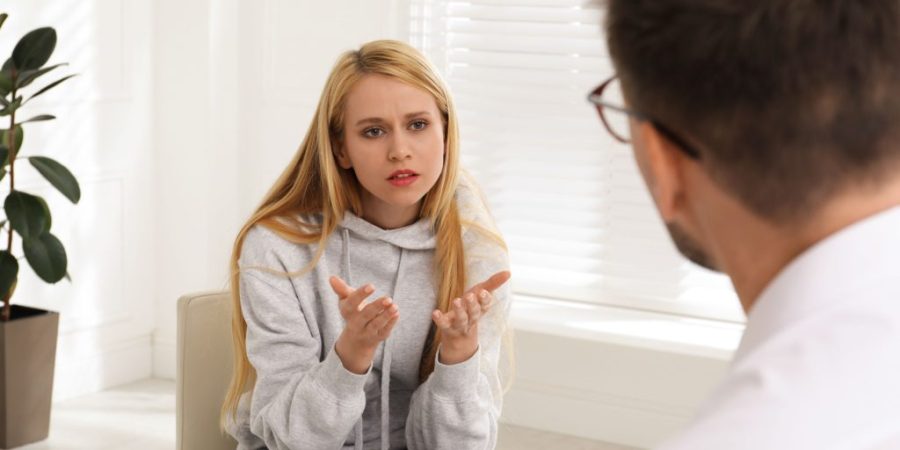 The best place to kick your pink cocaine addiction is at an accredited rehab center. The proper addiction treatment programs at the right establishment provide a judgment-free environment where you can safely be yourself and get help.
Medical Detox
With the assistance of a medical detox program, individuals can safely quit pink cocaine. The right rehab center will have licensed medical professionals to help keep patients mentally and physically healthy as the drug leaves the body. In addition, the doctors and mental health therapists at Springbrook Behavioral Hospital are trained to alleviate withdrawal symptoms. Furthermore, our specialists are trained to prevent any complications from occurring.
Our medical detox program is here to help alleviate minor withdrawal side effects. This includes reducing 2C-B cravings and a person's likelihood of relapsing. Likewise, a medical detox program keeps patients as comfortable as possible.
After purging pink cocaine from your system, the emotional and mental part of recovery can begin. This means that people struggling with a substance use disorder can get help for an untreated or undiagnosed mental health condition.
Dual Diagnosis Rehab
The next step after detoxing from pink cocaine is getting help for any underlying mental health conditions contributing to your addiction. Sadly, many individuals battling addiction suffer from an underlying mental health are often misdiagnosed or undiagnosed entirely. What's more, many rehab centers only treat one condition at a time. That's why getting the proper care at an accredited dual diagnosis institution is crucial to overcoming addiction for good.
The Eclipse program at Springbrook Behavioral Hospital manages your addiction and mental health challenges together. This program is designed for people dealing with co-occurring disorders, such as a mental illness and substance abuse problem. This strategy combines treatments for pink cocaine addiction and mental illness into one all-encompassing program.
Springbrook's dual diagnosis program provides evidence-based treatment modalities that teach you healthy ways to manage your symptoms. Some of the treatment options include:
Medication education and management
Group therapy
Family therapy
Post-treatment resources
Relapse prevention therapy
Aftercare and discharge planning
Get Help at a Florida Rehab Near You
If you have questions about pink cocaine, addiction, or mental health, call our admissions office at 352-600-3288. Also, be sure to fill out a  confidential inquiry form online. Sobriety might look far away, but reaching out for support is the first step in recovery. You can take back control of your mental and physical health at Springbrook Behavioral Hospital.
The post Pink Cocaine: Why Party Drugs Are Still Dangerous appeared first on Springbrook Hospital.
Source
Original Author: Springbook Hospital