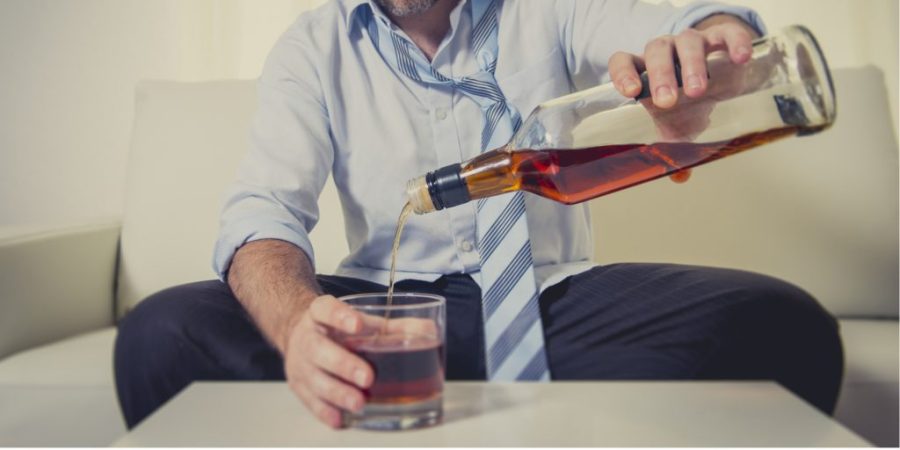 For many people who have a stressful day, drinking alcohol to unwind becomes a habit. But turning to that glass of wine or your go-to cocktail in stressful situations can actually cause a lot more harm than you realize. This brings up an important question: What is the connection between stress drinking and alcohol abuse?
Below, you will not only learn why stress drinking is dangerous but you will also get information on how to get help for alcohol use disorders. Between addiction recovery and mental health services, you can learn to stop using alcohol as a coping mechanism and save yourself from further harm.
The Truth About Stress Drinking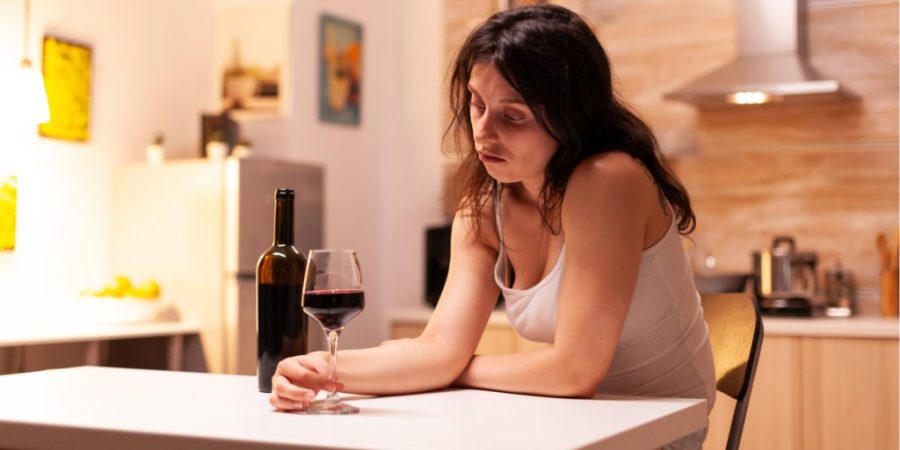 Drinking due to stress is incredibly common, but the consequences of using alcohol as a coping mechanism are often unknown. In reality, alcohol acts as a sedative and a natural depressant. This means that alcohol can change your moods as well as how you feel physically. When you drink, you most likely feel your muscles relax and begin to feel tired. You might even forget about your troubles for a few moments. However, this seemingly positive effect of alcohol doesn't last.
Instead, alcohol consumption in times of stress can make it harder to regulate your emotions. As mentioned earlier, alcohol is a depressant. Depressants can worsen already-present mental health concerns like bipolar disorder or major depressive disorder. So if you are drinking due to stress, there is a good chance that alcohol will only worsen your uncomfortable emotions.
Drinking alcohol also inhibits your decision making, which could lead you to behaving or acting in ways that you wouldn't normally. These behaviors could include anything from lashing out at loved ones to driving while under the influence. What started as one glass of wine or one drink to let off some steam could actually result in you putting yourself and others in danger. In fact, the Centers for Disease Control and Prevention (CDC) documents that nearly 100,000 deaths each year in the United States involve excessive alcohol use.
On top of this, alcohol abuse and alcoholism directly contribute to developing other symptoms of mental health disorders. Drinking too much increases your risk of developing alcohol use disorders as well as mental illnesses like depression, anxiety disorders, suicidal ideation, and more.
Alcohol and Stress Statistics
Recent reports from the National Institute on Alcohol Abuse and Alcoholism show a definitive link between alcohol and stress. According to this study, people who have higher levels of stress tend to drink more alcohol than those who have low levels of stress. Consequently, drinking too much— especially in stressful situations—decreases your ability to deal with stress. This means that you will need more and more alcohol to handle any kind of stress. But drinking this much alcohol damages your body, mind, and emotions.
Currently, the number of people who struggle with alcohol use disorders is increasing. Information from the National Institute on Alcohol Abuse and Alcoholism shows that alcohol use disorders and other mental health conditions have gotten worse since the start of the COVID-19 pandemic. The pandemic is an extremely stressful situation that could potentially lead to illness, losing loved ones, unemployment, and other major life stressors.
Additionally, alcohol use can potentially make you more susceptible to catching the virus and feeling more severe symptoms, according to the CDC. Naturally, this becomes a vicious cycle: you turn to alcohol to cope with the fear of becoming ill but in doing so, you only increase your risk. This is why it is so important to find safe addiction treatment as soon as possible.
Using alcohol as a coping mechanism is also one of the primary signs of addiction. If you feel as though coping without alcohol is impossible, this means that you probably do not have the skills you need to deal with stress in a healthy way. This is where treatment for stress drinking, alcohol use disorders, and other mental health conditions can be extremely beneficial.
Mental Health and Addiction Programs at The Woods at Parkside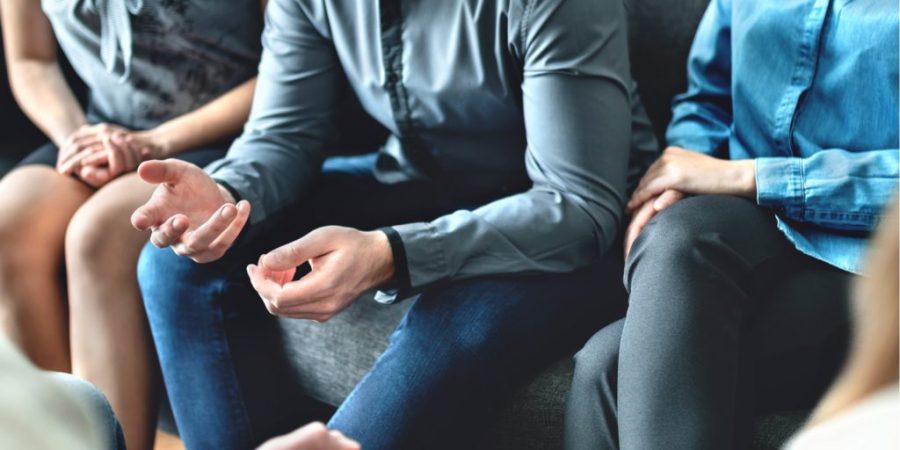 Learning healthy coping mechanisms can steer you away from the habit of stress drinking. Through treatment programs for alcohol use disorders and co-occurring mental health conditions, you will learn the skills you need to live a healthier and happier life. Fortunately, the services at the Woods at Parkside can help you recover from addiction and mental health disorders.
The Woods at Parkside have various programs that will cater to your specific needs. These programs and services include:
Residential treatment
Dual diagnosis services for addiction and co-occurring disorders
Intensive outpatient treatment
Partial hospitalization program (PHP)
Continuing care
We believe that there are many different ways that you can change the habit of stress drinking and heal from alcohol use disorders. For example, something as simple as taking deep breaths can drastically help you get through stressful situations. At our facility, you will have the opportunity to learn deep breathing techniques through individual counseling sessions as well as recreational therapies, like yoga.
In addition to recreational therapy, which includes activities such as nature hikes, exercise classes, and different sports, you will have access to the benefits of music therapy and life skills groups, which will help you to maintain long-term recovery.
You might be wondering how these different approaches to recovery can help you reduce the stress in your life. It's important to note that unpredictable life stressors will always exist. Though you cannot eliminate stress entirely, the work you do in treatment will help you to use healthy coping mechanisms and avoid stress drinking even after your time in the program.
Further Information on Stress Drinking and Mental Health Recovery
Don't take the risk of waiting to get treatment. With the severe dangers of stress drinking, it's essential that you make the safe decision to find help immediately. Take the first step by filling out our confidential form online or give the Admission Specialists a call at 614-471-2552 today. The mental health professionals at the Woods at Parkside are here to help you learn more about the path toward better health and happiness.
The post Stress Drinking: Can It Cause Alcoholism? appeared first on The Woods At Parkside.
Source
Original Author: The Woods at Parkside