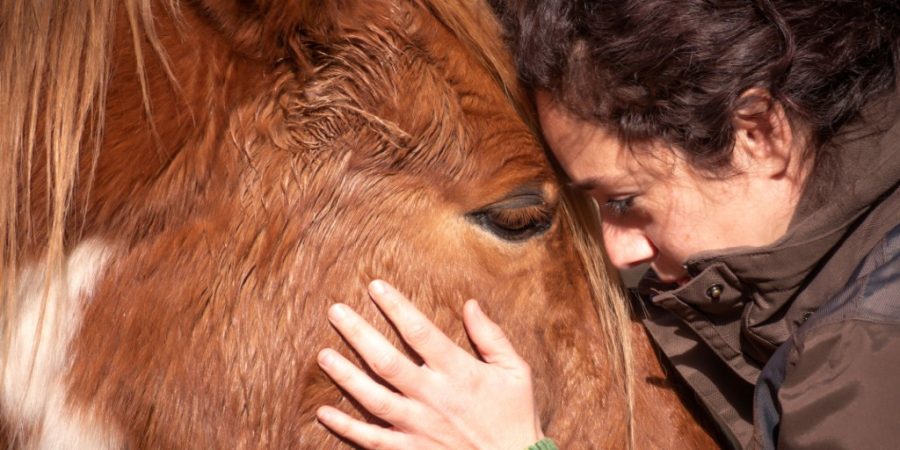 If you're a veteran searching for "Equine therapy near me", Heroes' Mile provides this evidence-based treatment and more to help those struggling with addiction and invisible wounds of war. When you think of recovery methods, horse therapy may not be the first thing that comes to mind. But studies have shown that this therapy method can help veterans overcome a variety of mental health obstacles from anxiety to substance use disorders. Keep reading to learn more about equine-assisted therapy and how it can help you.
What Is Equine Therapy?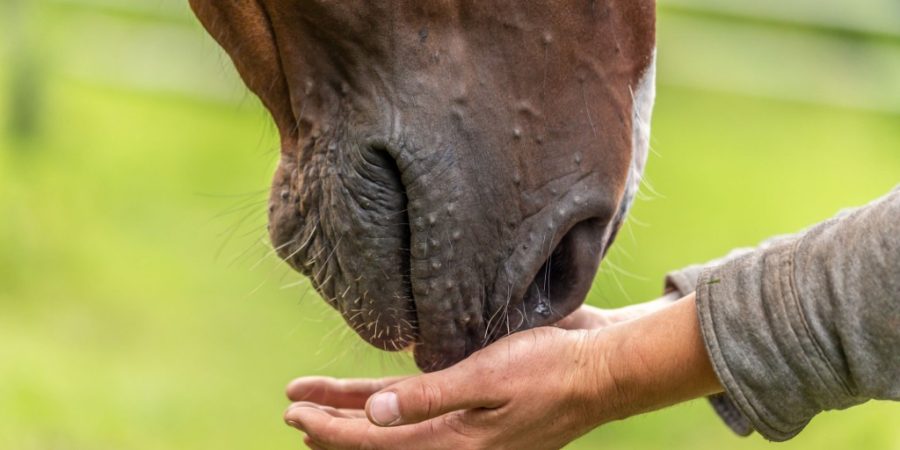 Equine therapy or equine-assisted psychotherapy, helps adults healing from trauma, addiction, and other mental health conditions take steps forward in their recovery. In short, equine therapy is a supplemental treatment option that involves a variety of activities with horses to promote mental wellness. Not only do patients learn more about how to care for horses and how to ride them, but they also learn to improve their communication skills and build self-confidence.
In equine-assisted therapy sessions at Heroes' Mile, mental health professionals work with veterans to create a bond with the horses comparable to the companionship of pet owning. Every patient's addiction recovery plan determines what type of interactions are the most beneficial. Some of the most helpful activities include feeding, grooming, and therapeutic riding. These activities build a foundation of trust between the patients and the horses in addition to the professionals they work with during sessions.
Caring for horses requires concentration, empathy, and teamwork; all of which are valuable skills for addiction and mental health recovery. Equine therapy provides an opportunity for veterans to work with one another and the horses in a judgment-free environment. The first step to learning these new skills to maintain long-term recovery is searching for "Equine therapy near me". Heros' Mile is here when you're ready.
Benefits for Veterans
Equine-assisted therapy provides many benefits to veterans struggling with addiction, service-related injuries, and different mental health conditions. Veterans with a variety of abilities can benefit from equine-assisted activities. Patients with amputations, cerebral palsy, paralysis, or those who have suffered strokes or traumatic brain injuries can be accommodated if sitting on the horse is difficult. The physical action of therapeutic riding and other activities can increase strength and balance in addition to mental health benefits.
Some of the most common mental health conditions that veterans seek help for are anxiety, depression, and PTSD. These conditions can be a result of a variety of factors including combat exposure and military sexual trauma. Many veterans experience a great deal of emotional pain that impacts their self-esteem and relationships. These problems don't go away on their own.
But when it comes to therapeutic riding, veterans work closely with the horses to create a more physical bond. This evidence-based therapeutic technique creates calming and soothing motions that can reduce feelings of anxiety while rocking back and forth. Additionally, this sense of trust between patients and the horses can help veterans learn to better maintain relationships. Horses mirror human emotions, helping patients to identify their behavior patterns. You can experience all of these benefits once decide to enroll at Heroes' Mile after searching "Equine therapy near me".
How Do Horses Help with Addiction Recovery?
One of the greatest benefits of equine-assisted psychotherapy is reducing symptoms of PTSD. This is important because many veterans turn to drugs and alcohol to cope with untreated PTSD symptoms. Veterans often find themselves struggling to overcome their invisible wounds from war in addition to the challenges brought on by reintegration. Without adequate support, drugs and alcohol become a dangerous and temporary escape.
An estimated 10 percent of veterans have a substance use disorder. However, the number is most likely higher due to the high number of veterans who don't seek help for drug or alcohol addiction. Keep in mind that equine-assisted therapy can't replace detox programs or traditional group therapy options that provide direct peer-to-peer support. But when you search "Equine therapy near me", Heroes' Mile is one of the therapy centers that provides all of these comprehensive treatment options and more.
Sobriety and caring for horses share one thing in common—they're a lot of work. They also require daily care, dedication, and patience. Not every day is the same, and it won't always be easy. But the work required to connect with the horses and remain in recovery can help you build a greater sense of responsibility. This skill can spread into other areas of your life. It can teach you to prioritize self-care and interpersonal relationships as you take new steps in recovery.
Additional Types of Equine Therapy Near Me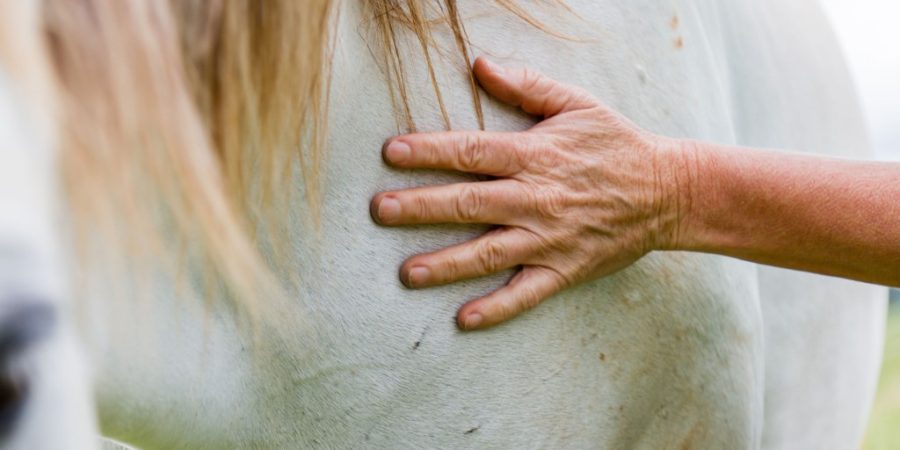 Equine-assisted learning may not be the first form of treatment that comes to mind when you think about addiction and mental health recovery programs. However, it combines behavior practices instrumental to cognitive-behavioral therapy and habits necessary for horse care. Through this technique, mental health professionals work with you to achieve your recovery goals. Similar to equine-assisted psychotherapy, patient sessions focus on observing horse behavior to learn more about the animal and themselves.
At Heroes' Mile, the equine-assisted therapy program takes place once a week. With the help of a mental health professional, veterans can care for the horses while working toward their recovery goals. In addition to this evidence-based approach, patients can benefit from a variety of therapeutic modalities including:
Often, veterans feel alone in their struggle with addiction. However, these comprehensive approaches provide the support and community they need to start recovery. Together, these residential treatment programs create a safe and structured environment for veterans to overcome addiction and mental health challenges.
Where to Find Equine Therapy Near Me
Not all therapy centers provide equine-assisted psychotherapy. But at Heroes' Mile, we provide equine therapy in addition to other evidence-based approaches. Here, veterans receive the support they need to process their trauma and begin lifelong recovery. To learn more about how equine therapy can help you improve your mental and physical wellness, call 888-838-6692, or you can submit a confidential contact form online with any questions. We're here to help you start your recovery journey.
The post Equine Therapy Near Me appeared first on Heroes' Mile Veterans Recovery Center.
Source
Original Author: Heroes' Mile